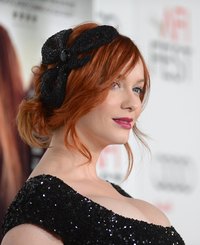 There has been an insurgence of commentary and action revolving around plus-size clothing. Champions for every aspect of the plus-size clothing industry have fought for the plus-size woman's right to simply look good within her own body. With advances in technology and design, and the outpouring of new money, things look promising for future plus-size fashionistas.
Historically Marginalized by Designers
Plus-size clothing has historically been hard to find for the plus-size woman. Virtually ignored by mainstream designers, plus-size clothing has been defiantly scaled down to not fit the average size-14 woman. Most boutiques don't vend clothes above size 12, two sizes short of the average size 14 of most women in America. Designers have refused to adjust to the plus-size shape, insisting that they have the upper hand in high fashion design and know what looks best. Unfortunately, throughout the years, plus-size women have experienced the dilemma of falling beyond the designers' scale; but not anymore.
The Evolution of Plus-size Clothes
The not so charming monikers of "chubby" and "plump" have evolved into "fiercely real" and "real woman"; nonetheless, all meaning plus-size. The perspectives have changed along with innovations and style. Designers and consumers alike now realize that plus-size clothing is truly more comprehensive than smaller sizes. Not every size 16 is the same. For example, bust-lines vary with each plus-size shape. Plus-size high fashion involves additional engineering and style, which more than likely is why plus-size designer fashion has been marginalized and price-hiked throughout the years. Gratefully, more commercial manufacturing techniques have sprouted up to reduce the complexities of plus-size clothing design.
The Economy is Booming
Recent statistics show that the American plus-size woman accounts for roughly 33 percent of the population, with 28 percent having purchasing power. Financial analysts in the fashion industry have said that as many as 75 percent of plus-size women are not being served designer apparel. Leaders in the high fashion industry have become fully aware of the amount of money that is left on the table by designers and retailers. In response they've created plus-size fashion weeks throughout the seasons, in various parts of the country; bridging the gap between retailers, designers and consumers. The plus-size fashion industry is now a billion dollar industry. Some commercial brands are raking in close to 750 million dollars at the close of the fiscal year.

Join the Coversation
People from all over, international authorities and popular bloggers alike, have brought a voice to the disenfranchisement and evolution of plus-size clothing. People are campaigning to remove the stereotypes of tent drape-like clothing, big prints and wide-legged pants. Just because women are plus-sized doesn't mean that they can't appreciate real designer fashion. The "Fatshion" craze has taken off like wildfire across social media, with close to a billion people across the world who hash tag "Fatshion" in their commentary about having a positive body image and feature outfits of the day as a backlash to the skinny girl images that pervade high fashion. National papers will even tell you where to go to buy the latest trending plus-size clothing.