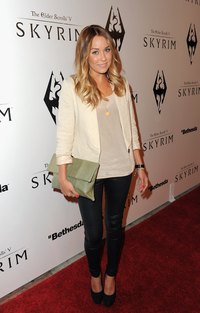 Choosing the right attire for a job interview can be tricky. Your outfit must demonstrate that you understand professional standards of appropriateness in your chosen field, but it should also showcase your personality. Select each piece of your outfit carefully, from large pieces down to the details. The right accessories can make or break your interview outfit.
Jewelry
For a job interview, wear subtle jewelry that complements your outfit but does not attract too much attention. Avoid wearing anything that is very brightly colored or that will distract your interviewer. Small rings, thin necklaces, and single bracelets made of gold or silver are ideal choices. Do not wear multiple bracelets that create noise when you move. Above all, avoid wearing anything that might offend your interviewer. Leave your religious jewelry at home.
Shoes
What type of shoes you should wear to your job interview depends on what industry you are seeking work in. When applying for a job that would require lots of time on your feet, comfortable shoes are your best bet -- wear practical shoes when that's what the job requires. For work in the fashion industry, select shoes that show you're up on trends, even if they are a bit less comfortable. Ultimately, select shoes you could wear to work if you got the job.
Bag
The purse or briefcase you carry to your job interview should be functional, above all else. Leave your tiny evening clutch and your oversized boho bag at home. Select a medium-sized bag in a color that complements your outfit. A job interview is not the place to try out a neon shoulder bag or showcase flashy designer labels. Stick with bags made out of high-quality synthetic material or leather over those made of plastic or patent leather.
Final Touches
Finishing touches like scarves, hair accessories and watches can really pull an outfit together. Do not be afraid to add flair to your interview outfit. Before you head out the door, make sure you have added one or two extra accessories that showcase your personality. Wear a vintage watch, an ornate hair clip or a colorful scarf to give your professional look a personal touch. Just remember, when it comes to accessorizing for a job interview, less is always more.