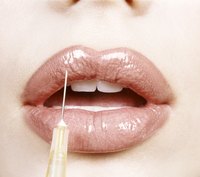 Collagen is a protein that can be found in the human body and in animals. Its naturally biological origin makes it an effective and vital component that has a variety of medical uses, including aesthetic medicine, wound treatment, cardiology and reconstructive surgery.
Aesthetic Medicine
People will often go to great lengths to improve the appearance of their face – such as undergoing invasive surgical procedures – but collagen gel injections have an impressive record for having a similar effect. Injectable collagen fillers are frequently used for facial rejuvenation procedures. They can clear up acne scars, reduce wrinkles and be used to augment lips to make them fuller. There are also procedures such as microneedle radiofrequency, which induces controlled damage to the skin so that it will utilize the body's own collagen to regenerate.

Burn Treatment
There are different kinds of dressings used to treat burn victims, but collagen dressings are arguably the best. Collagen dressings do not let bacteria pass through them, which is very important to an optimal healing process. They are also natural, hypoallergenic and can reduce the need for skin grafts. Additionally, these dressings don't cause further pain and are non-pyrogenic, meaning they don't create additional, uncomfortable heat.
Joint Pain Relief
Collagen supplements have a spotty success rate for the relief of joint pain. However, one study shows that a collagen supplement called collagen hydrolysate was effective in reducing pain when it was administered to athletes. It proved to be constructive to cartilage tissue, which is found in the joints.

Aiding the Heart and Other Internal Benefits
High cholesterol leads to a buildup of plaque in the arteries. Collagen works to combat this by covering up the plaque, but if the collagen bursts, it can cause a heart attack. Research is being conducted to help find a method for improving the structural integrity of collagen to keep it from bursting at all. This would do more than just prevent heart attacks. Tumor cells have to break down collagen along organs and blood vessels before they can attack the body. If collagen could be made stronger, it could be an effective preventative measure against cancer.