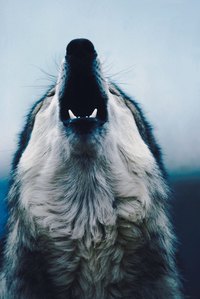 One of Arizona's top attractions may be the Grand Canyon, but this year-round vacation destination offers much more when it comes to wildlife-themed attractions and activities. Animal lovers can find a number of zoos and wildlife parks throughout the state, including a few that allow visitors to take a driving tour or guided vehicle tour to view wild animal species up close.
Out of Africa Wildlife Park
Located just north of Phoenix in Camp Verde, Out of Africa Wildlife Park is a 104-acre preserve featuring hundreds of animals. Visitors can take a guided, 40-minute safari tour by vehicle through the parts of the park known as the Serengeti and the Masai Mara. Here, you will safely encounter free-roaming mammals such as giraffe, zebra, ostrich, wild goats known as the ibex, and various antelope species. The preserve's big cats -- the Bengal and Siberian tigers, lions and jaguars -- are housed in protective enclosures. Visitors can participate in a feeding encounter with these breathtaking animals, which is done by using tongs through the enclosure's protective wire screen. Other animals showcased in the preserve's spacious enclosures include wolves, grizzly and black bears, hyenas, capybara, and smaller cats such as the serval and bobcat. Out of Africa Wildlife Park is open daily, with the exception of Thanksgiving and Christmas.
Bearizona
Don't let the name Bearizona fool you; this wildlife park features many more animals than just bears. As of publication, Bearizona is a 3-mile, drive-through wildlife park. The best times to visit the park are earlier in the morning and later in the afternoon, as park staff states this is when the animals are most active. In addition to black bears, other park animals you may encounter include bison, arctic and gray wolves, bighorn and Dall sheep, and mountain goats. Bearizona is located on historic Route 66 in the city of Williams, and is open year-round.
Wildlife Safari Tours
Arizona Safari Jeep Tours in Sedona offers guided driving tours that last 3.5 hours and visit three varying biological environments. Tours focus on sighting wildlife species in their native habitat, and some of the road terrain may be rugged. While taking this wilderness tour, creatures viewed could include black bear, elk, coyote, bobcat, deer, turkey, fox, tarantulas, and various species of snakes and insects. Tours are available twice daily, year-round. The early tour departs a half-hour before sunrise, and the later tour departs in mid-afternoon, returning about a half-hour after dusk.
Other Locations
Keepers of the Wild Nature Park on Route 66 in Valentine has hourlong, guided safari tours by vehicle, three times a day. On these tours, all park animals are housed in enclosures, but visitors learn more about them, their daily habits and their native habitat from knowledgeable park guides. Keepers of the Wild Nature Park is open year-round, Wednesday through Monday, with the exception of Thanksgiving and Christmas.
Litchfield Park's Wildlife World Zoo and Aquarium also offers guided and narrated animal tours via the zoo's tram train. Ride almost 3/4 of a mile through the zoo's plains of Africa exhibit, and get a better view of its native animals, including the ostrich, gazelle, endangered antelope, waterbuck and more. Wildlife World Zoo and Aquarium is open rain or shine, 365 days per year, including all holidays.