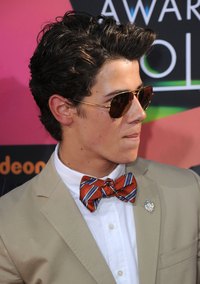 If you are wearing a khaki suit to a wedding, your choice of shoes is key to pulling off a great look. There are a number of factors to consider. Is it an indoor or outdoor wedding? How formal or informal is it? Will you be wearing a tie? Do you want to blend in with the crowd or do you want to stand out and compete for attention? A khaki suit shows you've got style. Here are some tips on finding the perfect shoe for that suit.
Brown is Always Right With Khaki
With a khaki suit, you want brown leather shoes. Khaki is a tan color made from mixing red, green and white dyes. Brown looks great with khaki. Black shoes with khaki are just plain ugly and take the joy out of the sporty khaki suit you've chosen. White shoes with khaki are garish. Brown shoes cover a wide range of styles, colors and materials, so consider the range of choices to find the right shoe.

Loafers or Laces
Brown shoes come in a wide array of styles. If the wedding is casual, loafers can be a smart choice. Penny loafers, smooth slip-ons or tassel loafers are all great options. For more traditional or dressy weddings, elegant brown Oxfords are the way to go. You can't go wrong with cap-toes, wingtips, longwings, quarter-brogues or a modern smooth-toe lace-up.

Shades of Brown
Brown shoe colors cover a wide range. Darker shades include cordovan and coffee, mid-range shades include chocolate and mahogany and lighter shades include tan and taupe. Choose the color based on your entire outfit and the formality of the event. Darker browns are for more formal events and lighter browns are for more casual weddings. Wear a shoe with some contrast to your suit.
Brown Leather Options
Depending on your budget and tastes, you will find a wide choice in brown leathers, and all of them can work with khaki. Smooth calfskin, suede, alligator and buckskins are all great options. Again, think through your entire outfit and the formality of the wedding and you'll find the right brown shoe to go with that khaki suit.