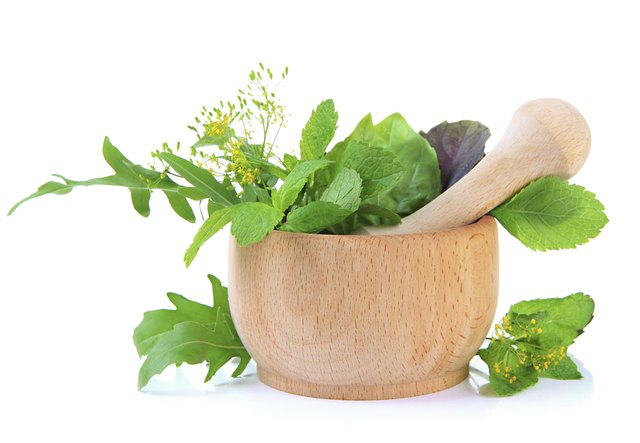 No matter which herbs you choose to grow, give them a good amount of full sun to thrive; six to eight hours of full sun are ideal but most herbs will get by with less. Although herbs don't require overly loamy or rich soil, they do need good drainage. The top 10 herbs are commonly used in cooking of all sorts. Toss any of these herbs into a salad; chop them for garnishes on meat, fish or poultry; and add them to soups, stews, sauces and marinades.
Tip
Grow culinary herbs near to your back or front door for easy access while you're cooking, placing the plants in the ground or in containers.
Basil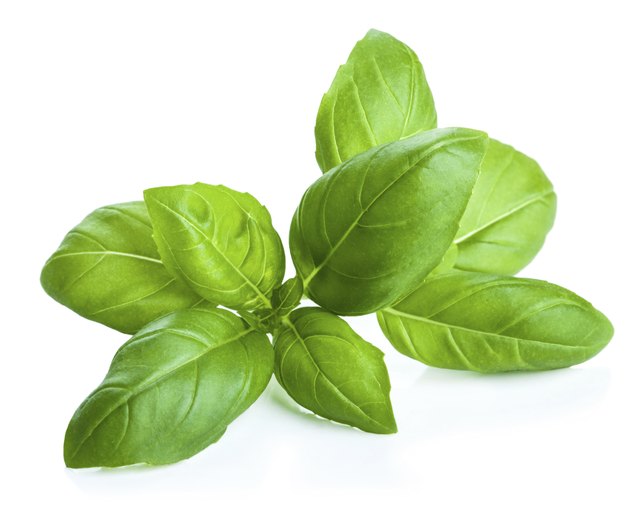 Wait until night-time temperatures stay above 55 degrees Fahrenheit to plant sweet basil (Ocimum basilicum) plants if you live where spring temperatures are cool. You can sow seeds in mid-spring. Growing 2 to 3 feet tall, basil typically grows as an annual in all U.S. Department of Agriculture plant hardiness zones 2 through 11, but it can grow as a perennial in its native regions of tropical Asia and Africa.
Chives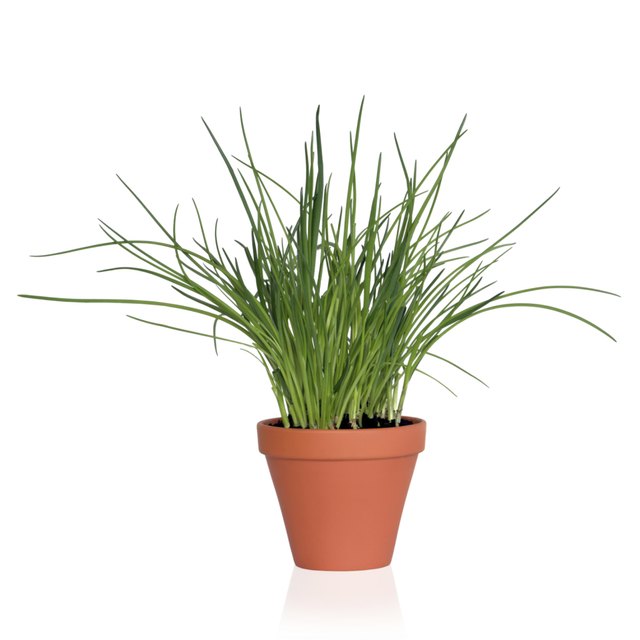 Chives (Allium schoenoprasum) grow as perennials in USDA zones 4 through 8, and as annuals from spring through fall, dying back in winter in cooler climates. The plant grows in clumps in full sun or partial shade and reaches 1 to 1 1/2 feet tall.
Mint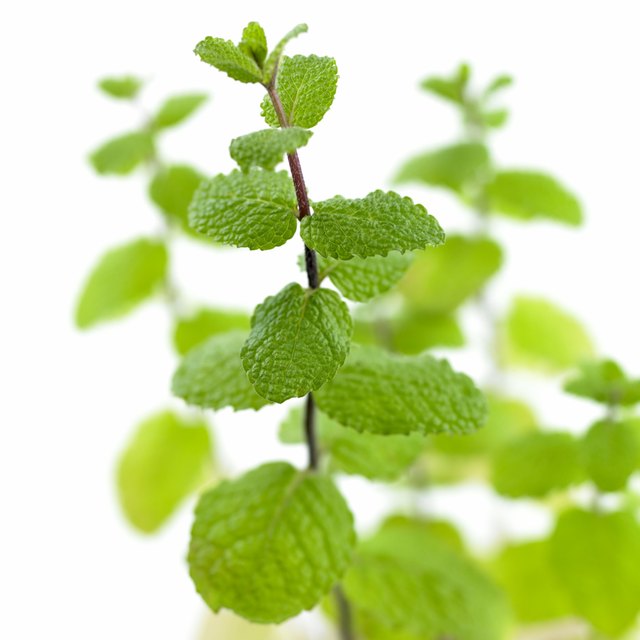 Some home gardeners use soil barriers to restrain the often invasive peppermint (Mentha x piperita) in USDA zones 5 through 9. Mint thrives in rich, moist soil and puts out new growth after shearing.
Oregano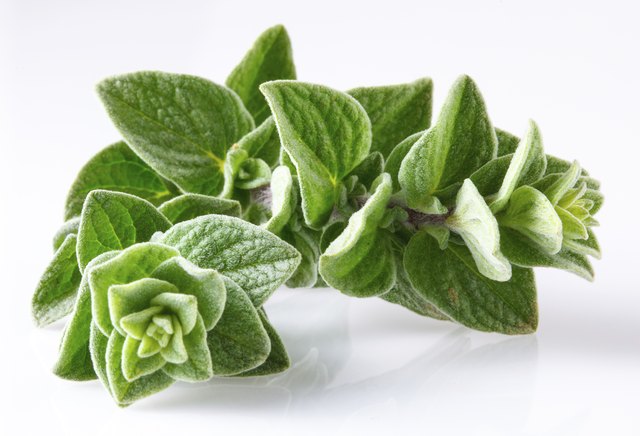 Classified as a woody subshrub, oregano (Origanum vulgare hirtum) varies in intensity of flavor depending on how much sun it gets; plants grown in full sun are more potent. Oregano spreads easily in USDA zones 4 through 9.
Parsley
Both flat-leaf parsley, also called Italian parsley, (Petroselinum crispum var. neapolitanum) and curly parsley (Petroselinum crispum) grow as biennials in USDA zones 2 through 11. Flat-leaf parsley has a more pronounced flavor than its cousin, but both types grow prolifically in rich soil with plenty of water.
Rosemary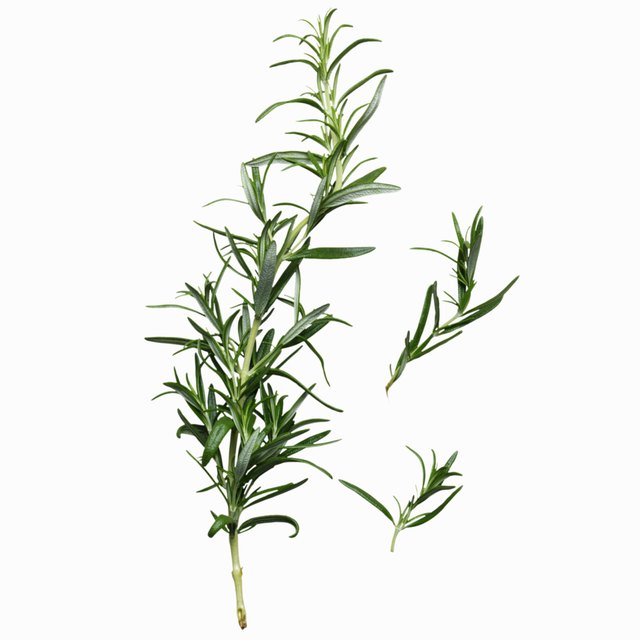 Rosemary (Rosmarinus officinalis) can grow up to 6 feet tall and 4 feet wide in USDA zones 8 through 10 if left unpruned; you can also prune it for size or to direct its shape. (Be sure to disinfect any pruning tools with a bleach solution to avoid spreading disease.) It grows best planted in full sun in slightly acidic and dry to medium-dry soil.
Sage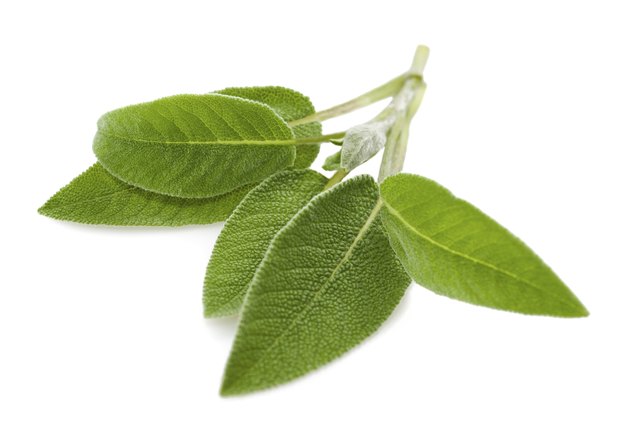 Grow sage (Salvia officinalis) for both culinary and decorative reasons in USDA zones 4 through 8. It attracts butterflies, blooms with small blue flowers in spring on 2- to 2 1/2-foot stems and resists deer and drought.
Thyme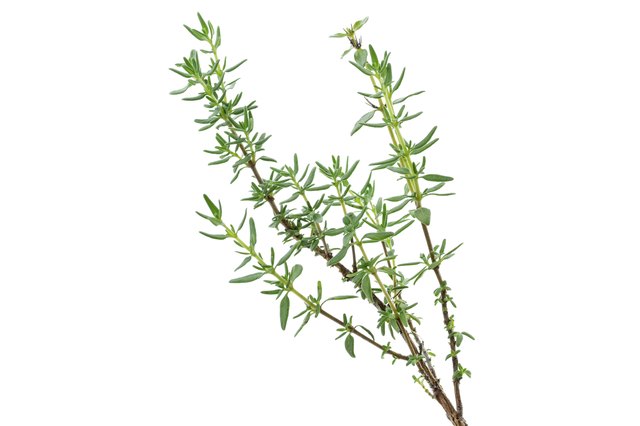 Like oregano, thyme (Thymus vulgaris) is a woody subshrub; it grows in a mound up to 1 foot tall and 2 feet wide. Unlike many other herbs, thyme thrives USDA zones 5 through 9 in a neutral to alkaline soil. It needs regular watering.
Cilantro, Dill, Tarragon or Sorrel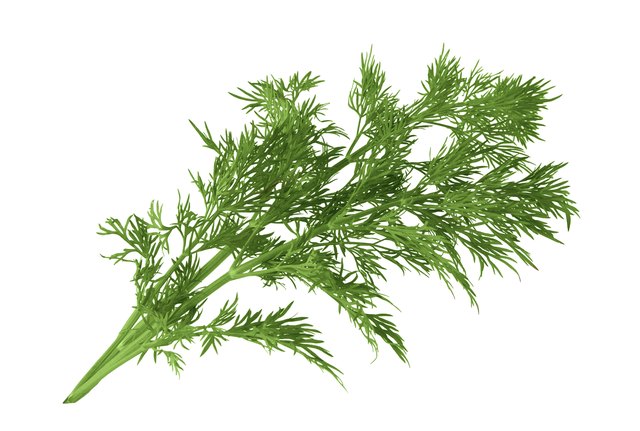 Take your pick from among other culinary herbs to include in your top 10:
Cilantro (Coriandrum sativum). Cilantro grows as an annual in USDA zones 2 through 11. It has feathery leaves and grows 1 to 3 feet tall, but it can become lanky if it doesn't get its full eight hours of sun.
Dill (Anethum graveolens). This low-maintenance annual for USDA zones 2 through 11 grows 2 to 4 feet tall. It thrives in well-draining soil in full sun.
Garden sorrel (Rumex acetosa) grows 2 to 3 feet tall in USDA zones 5 through 11 and produces lots of lemon-flavored, large leaves for soups or salads.
French tarragon (Artemesia dracunculus var. sativa) has an anise-like flavor and grows 2 to 3 feet tall in neural, well-draining soil in USDA zones 5 through 11.