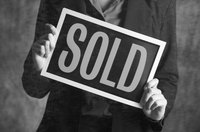 Cash flow statements are an important part of a company's financial statements. A cash flow statement provides a snapshot of money coming into and going out of the company's budget. Its importance lies in the fact that it can be used as a tool to predict future cash flow, based on previous spending and income. Cash flow statements contain all kinds of useful information, including information regarding the disposal of assets. As with other financial transactions, assets that have been disposed of must be accounted for properly using generally accepted accounting principles.
Cash
A statement of cash flow includes information regarding a company's accumulation of both cash and cash equivalents. For this reason, asset disposal is included in the cash flow statement, as is expressed as the end result of the sale of the asset at its book value plus any profit or loss on the asset resulting from the sale. For instance, the sale of stock that was purchased at one price and then sold later at a profit would simply be reported as a "gain on sale" of the stock. For instance, 1,000 shares of stock XYZ purchased at $1.00 per share that is sold at $2,000 per share would be reported as a $1,000 gain on sale in the period in which it is sold.
Depreciation
Some assets depreciate over time, and this is accounted for when the asset is disposed of. Cash flow statements express this as a the book value plus profit or loss, but do so only after the depreciation is factored into the equation. For example, if your company purchased a company car five years ago at $25,000 and it depreciated to a value of $5,000 by the time you sold it, the sale is expressed in relation to this amount. If you sell the car for $7,500, it is then reported as a "gain on sale of car" of $2,500.
Format
The format of a cash flow statement almost always follows the same basic format. The cash flow raised from operating activities is always provided first, followed by company investments and then, finally, its financing activities. Therefore, the disposal of assets generally shows up in the first two sections of the cash flow statement. Disposals based on the sale of noninvestment assets will show up first, whereas stocks, bonds and other investments sold will show up second.
Importance
The use of a cash flow statement is important because of some of the information it provides. On the surface it provides an indication of company liquidity because it shows where cash comes from and where it goes. However, it can provide only a limited picture of liquidity that requires careful analysis. For example, if dividends are being paid only because the company is able dispose of assets, this presents a somewhat skewed picture of cash flow. Nonetheless, cash flow statements indicate company ability to repay both debts and dividends. They also indicate why there may be differences between cash flow and net income for the year.