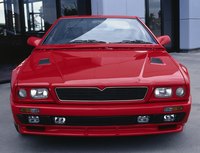 Car scratches can annoy any vehicle owner, since they distract from the aesthetic appeal and reduce value. No two scratches are alike, and they must be treated individually. A vehicle owner should record the vehicle identification number found on the upper dashboard cowl or on the door side panel so he can match the exact repair paint to his car. Touch-up paints are available from dealerships and auto supply stores. A vehicle owner has a number of repair options for scratches.
Determining Scratch Damage
To determine the depth of a scratch, run your fingernail at a 90-degree angle over it. If your nail catches, it means the scratch has penetrated into the clear coat, into the paint or deep down into the primer. Inspect the deepest part of the scratch for color change. If the original car color exists, the scratch does not extend into the primer. If you see a black, gray or shiny color, the scratch has penetrated into the primer or to the bare metal. Dab black shoe polish into the crack, then wipe a flat towel over the surface; this will allow you to define the total length and width of the scratch and see its depth.
Scratch Repair Supplies
You will need basic scratch repair supplies. For medium and deep scratches, you will need fine wet sandpaper of 2,500 or 3,500 grit. Include primer, base and clear coat paints. Include a rubber or sponge sanding block, so you can sand evenly and horizontally over the crack area. Use masking tape to mask off any area that will not be sanded or painted. Use a degreaser to clean the crack area of oils and old wax. Purchase cutting compound in fine, medium and coarse grades, so they can be used to remove small layers of paint. Obtain polishing compound; you will need it to restore the paint to its original gloss. Use microfiber towels for your rubbing and polishing.
Paint Pens: Medium Depth Scratches
Use your VIN to order your paint. Use a sponge and degreaser to clean the scratch area, and wipe dry with a microfiber towel. For a medium depth paint scratch that penetrates into the paint but not into the primer, shake the paint pen, apply a thin line of original color base coat over the scratch and let dry according to directions. Add a second coat with the pen. Use a small amount of fine-grit cutting compound and a microfiber towel to polish and smooth the area. Use a clear coat pen to apply two or more coats over the scratch area, letting each coat dry. Polish the area with polishing compound and a microfiber towel. Do not apply wax for 30 days.
Paint Pens: Deep Scratches
The repair procedure for deep scratches is the same for medium, aside from using a primer pen to fill in the scratch. You will be able to see a black, gray or shiny metal area at the bottom of the scratch, which indicates penetration into the primer coat or bare metal. Use one or two coats of primer, letting each coat dry. Rub with the cutting compound, then continue with the next steps of paint and clear coat application.
Shallow Scratches: Compounds
Shallow scratches that penetrate partially into the clear coat, can be removed with a fine or medium-grit cutting compound. Rub out the scratch out using circular motions and overlapping the scratch by an inch or two on all sides. When the scratch disappears, stop. Follow up with polishing compound.
Medium Depth Scratches: Compounds
Use a medium or heavy grit cutting compound to rub out medium depth scratches. Mask off the area with masking tape, providing an inch margin on all sides. Use an aerosol can of clear coat paint to apply two thin coats over the scratch area, letting each coat dry. Clear coat paint might require 24 hours or more between coats and final drying.
Dealership Touch-up Paint
Dealership touch-up paint comes in a small bottle, equipped with a small application brush. It can be used on medium scratches. Shake the bottle and dip the brush inside. Apply two coats of base color into the scratch area, letting each coat dry between applications. Use enough paint to build up the top paint surface. Sand down the paint even with the surface. Mask the area and paint with clear coat.
Color Waxes
Another way to repair a scratch is to hide it. Color waxes come in a variety of base and off-tone colors. The wax has small polishing particles and oils in its formula, but it also has a dye. Rather than physically removing the scratch, color waxes hide the damaged area by matching the wax color to the car's base color. Apply color wax with an applicator pad, as you would any car wax. Rub it in with circular motions and buff it out with a clean towel. Color wax products will not produce a typical white residue; you only need to rub it in until it blends evenly.