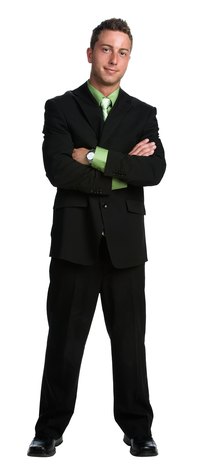 Almost every workplace has a culture -- no matter what the industry. However, culture is defined by the norms and protocol that develop over time from a company's workforce. The seven elements of workplace culture constantly evolve over time, greatly influencing the productivity and environment of a company.
Language
The language of your workplace is one element of company culture that influences how coworkers speak to one another. Companies develop words, phrases and acronyms unique to their workplace for a number of reasons. Sometimes, the language of a workplace evolves unexpectedly. For instance, a film production company may refer to its camera tripods as "sticks" and its lighting assistants as "gaffers."
Mangagement Structure
The management structure of a company is critical to the organization of power and authority, and consequently affects workplace culture. The hierarchy between employees and their managers influences the openness of operations and flow of ideas. For example, companies with multiple hierarchy levels may have trouble understanding the problems faced by lower-level employees during day-to-day operations.
Rules
The accepted rules of a company are an element of workplace culture that defines the norms employees must follow. Companies typically have handbooks that specify their mission and rules. For instance, a company might have a zero-tolerance policy toward work tardiness. This rule might push the culture of the company to emphasize rigid work schedules and limited flexibility concerning arrival times in the morning.
Conflict Resolution
A company's method for resolving conflict influences workplace culture. For instance, if managers encourage employees to resolve conflicts without the help of supervisors, the workplace culture might become more individualistic and independent. Alternatively, if supervisors guide conflict resolutions between employees they might create a workforce that values cooperative, team-based thinking.
Fashion
The fashion policies of companies are a major element of workplace culture that sets the tone for interaction around the office. The differences between jeans and dress pants, flip-flops and dress shoes, are significant in the workplace. For instance, a company that stresses a "no shoes" policy in the building molds the workplace culture to feel more comfortable and personal.
Industry Type
The type of industry in which a company operates largely determines the elements of its culture. For example, companies that develop new technology products for consumer use may encourage creative thinking, doodling in the office and other outlets for creativity. Alternatively, a steel manufacturing plant may stress workplace safety and rigid adherence to the company's rules and regulations.
Rewards System
The rewards system of a company can dictate the values of the workplace culture, influencing what employees consider success. For instance, companies that primarily use a monetary- based rewards system may create a workplace culture that values profit and money, whereas a company with a nonmonetary-based rewards system may create a culture that stresses recognition and quality over monetary gain.