In an increasingly globalized world, cultural conflict might easily arise when employees from different backgrounds try to work together. Cultural conflict stems from incompatible -- or seemingly incompatible -- cultural values, norms and practices. It can originate from unconscious prejudice or different methods of achieving objectives, as well as intentional disrespect, according to "International Dialogue on Campus," a book published by the Council of Europe. These misunderstandings or hostilities can create an unpleasant work environment without proper mediation. Unresolved conflict can paralyze an organization, keeping it from achieving its goals, as mediation consultant and trainer John Ford says in his article "Cross Cultural Conflict Resolution in Teams."
Understanding Origins
To resolve conflict, you must understand its origins. Determine whether it comes from true prejudice or from different styles of working. Different cultural norms can lead one employee to think another is being impolite when he's really following the norms of his own culture. Learning about your employees' cultural norms is crucial. However, if employees engage in cultural practices that are truly unacceptable in your organization, such as making sexist comments, you must require them to follow your rules. Ask yourself whether you've clearly stated these rules in an employee handbook, which will help to ensure all employees adopt the accepted behavior, says NOLO, a legal-services resource and publisher that offers web-based advice on general legal issues.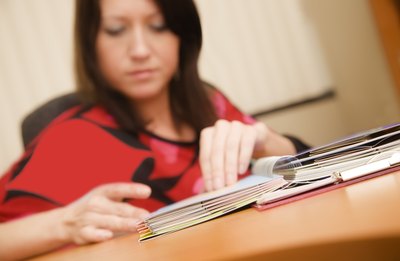 Approaches
Employ third-party mediation to help employees resolve conflicts. Determine the mediator's role before she begins working with the employees. A mediator can simply facilitate discussion, helping employees to focus on the relevant questions and move toward solutions. Conversely, a mediator can evaluate the problem and recommend solutions, either to the employees or to their manager. As the manager, you can take the role of mediator, or you can enlist a culturally sensitive employee. If need be, bring in an outside consultant or a member of your human resources department, if you have one, suggests John Ford, a consultant and past president of the Association for Dispute Resolution of Northern California.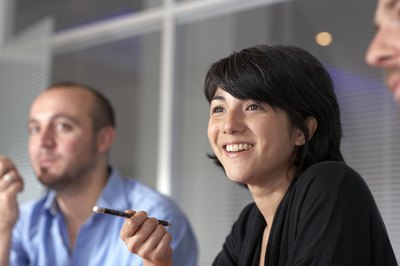 Assessing Conflict Resolution
Make sure all parties are truly satisfied with the conflict's resolution. People from collectivist cultures, which place a high value on harmony, avoid conflict whenever possible. People from individualist cultures such as the United States tend to be more confrontational, seeing conflict as an inevitable part of life, says consultant John Ford. A employee with a collectivist background might not argue with an outspoken individualist employee, even if he believes he is right. Observe your employees closely and talk with them one-on-one to ensure subtle yet poignant conflicts aren't occurring unresolved.
Additional Considerations
Conflict management styles differ between cultures, too, according to business management professor and organizational behavior scholar Lorna Doucet and her coauthors in their article about cross-cultural differences in the "International Journal of Conflict Management." For instance, managers in Chinese culture may use the technique of shaming workers who have done something wrong, while American managers are more likely to display hostile attitudes toward the worker. Therefore, managers should consider what types of interventions may work best with an employee from another culture.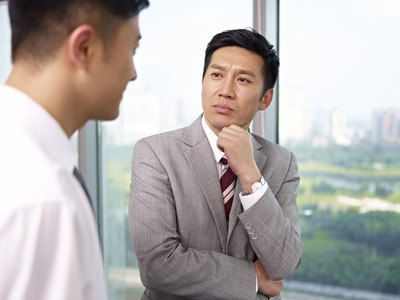 Avoiding Conflict
Conflict will occur in any organization, but managers should take steps to minimize its effects. Offer seminars to your employees on cultural differences and how to overcome them. Employees who become more accepting and knowledgeable about other cultures will recognize and resolve cultural conflict on their own.