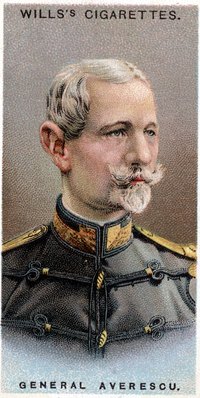 A goatee is a facial hairstyle where the facial hair below the mouth is allowed to grow, and is typically linked up with a mustache, while the rest of the face is kept shaven. A goatee is a simple enough facial hairstyle when compared to many other, more ambitious styles that some people display, but it still takes work to maintain a goatee.
Trimmed
Though there is nothing wrong with letting a goatee grow out so that the hair becomes quite long, this kind of unruly facial hair is seen more in paintings and pictures from centuries past. Most goatees look good when the hair is regularly trimmed to a uniform length, typically with an adjustable electric razor or something similar. This makes the goatee look clean and well maintained.
Mustache
Another important decision with respect to your goatee is whether to incorporate a mustache in to the look. A goatee can work either with or without a mustache, and it's largely a personal choice. A goatee won't look good, however, if your mustache is spotty, so you should only include a mustache in your goatee if you can grow a full mustache.
Shaven
Another important step to making your goatee look good is to keep the rest of your face closely shaven. Most facial hairstyles only look good in contrast to a cleanly shaven face. If you let the rest of the hair on your face grow, it's generally not a pleasant look. It's fine, however, to incorporate other facial hairstyles, such as sideburns, with a goatee, provided that they are also well maintained.
Daily Routine
The best way to incorporate all these steps together and make your goatee look good from day to day is to have a daily routine. Most men who need to shave do so in the morning, and the rest of these steps, such as trimming your goatee hair, could be incorporated in that routine. A daily routine will help ensure that your goatee looks good from day to day.