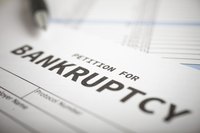 If a business subsidiary owes you money or damages, filing against the parent company is a long shot. The Supreme Court ruled in the 1998 case United States v. Best Foods that a parent corporation is not liable for the acts of its subsidiaries. Plaintiffs have repeatedly tried to find ways around that legal obstacle. In some circumstances, suing the parent is doable.
Foreign Law
Courts in the United Kingdom have ruled that when the parent and subsidiary are in the same industry, it's possible the parent should have spotted the subsidiary was having problems. One case, Cape v. Chandler, involved the subsidiary's employees' exposure to asbestos. The judge found that the parent company did indeed have a responsibility to prevent the problems and could be held liable for not doing so. Though the ruling was in a foreign court, the case is considered significant for other countries with common law systems, such as the United States.
Worker Injuries
Workers usually can't sue their employer for a workplace injury, though that law has many exceptions. If someone works for a subsidiary, he may not be, legally, the employee of the parent company. If an attorney can show that the parent company isn't the employer and also that it contributed to the injury, the worker might be able to sue the parent and win.
Pierce the Veil
Your attorney can try to "pierce the veil" between the parent and subsidiary -- showing that the parent doesn't deserve immunity from subsidiary liabilities. For example, showing "deepening insolvency" -- that the parent kept the subsidiary afloat after it ran out of money and couldn't repay debts -- might be grounds for piercing the veil.