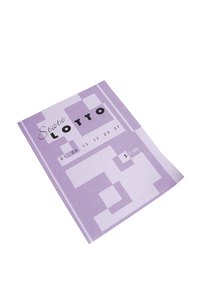 Lucky you! The winning numbers for this week's lottery were just announced and you're one of the winners. Okay, it's not the grand prize, but still, it's a few thousand dollars that you didn't have a moment ago. Each state has different lottery rules, but you can generally claim your funds through a blind trust by filing the proper paperwork with the lottery agency.
Lottery
State-sponsored lotteries are a form of legalized gaming. You typically buy a lottery ticket and select a series of numbers. If all of your selected numbers match the numbers pulled at random during the lottery drawing, you win the grand prize. If some but not all of your numbers match, you win a lesser prize. Some lottery games are instant-win and involve uncovering pre-printed numbers on your lottery ticket by scratching off a coating that obscures the numbers. If you scratch off a winning number, you receive a prize.
Blind Trust
A blind trust is a financial arrangement for managing money in an arms-length fashion. The money you place in a blind trust is invested by the trust's manager without your knowledge of what investments are being made. Politicians and other public figures often use blind trusts for their investments in order to avoid any appearance of a conflict of interest between their public responsibilities and their private finances.
Cashing a Lottery Prize
There are many different lottery games available, each with specific rules for claiming prizes. In general, prizes of a few hundred dollars or less can be claimed at the retail outlet where the lottery ticket was purchased. It is usually not necessary to sign the ticket to receive a small prize. Larger prizes are redeemed in person at a lottery office or through the mail and require a signed lottery ticket or a claimant redemption form.
Organization Claims
An organization, such as a corporation, partnership, nonprofit or blind trust, can generally file a claim for a lottery prize. Organizational claims are not typically filed by filing the back of the lottery ticket, but require filing a winner's claimant form. This form is usually required for claiming all large lottery prizes. Identify the blind trust on the claim form and check "Trust" in the "Claimant Type" section. If the procedure for filing a claim for a blind trust is not clear on the form, contact the lottery agency directly for detailed instructions.