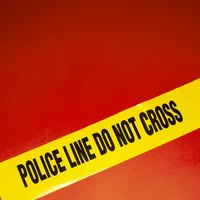 An essential part of the crime scene investigation team, forensic photographers shoot, process and develop high-quality images of crime scenes in order to contribute photographic evidence to legal proceedings. Experience, employer and location affect the earnings of crime scene photographers, making it difficult to gauge their average pay rate. However, earnings examples from professionals help paint an accurate picture of salary expectations.
Low-End Salary
The International Crime Scene Investigators Association reports low-end earnings of crime scene photographers at an average of about $20,000 to $24,000 per year, as of 2011. According to the same source, entry-level salaries start as low as $14,640 per year, on average. Past the entry-level and into the mid-range of earnings, online job database Simply Hired reported the average salary of crime scene photographers at $42,000 in 2011.
High-End Salary
According to the online salary database Indeed, one forensic photographer in Charlottesville, Virginia, earned $63,000 in 2011, while a Georgia-based photographer reported even healthier annual earnings of $72,000 that same year. Similarly, high-end forensic photographers in Harris County, Texas reported salaries up to $62,212 in 2011, with a median annual salary of $53,497.
Hourly Wages
Naturally, hourly wages of crime scene photographers vary as much as yearly salaries do. For instance, the Houston Airport System reported a hourly earnings range for forensic photographers from $12 to $24.19 per hour in 2006. Adjusted for 2011 inflation rates, that's a range of $13.48 to $27.18 per hour. The same employer reported a biweekly earnings range of $1,078 to $2,174 and a monthly earnings range of $2,337 to $4,710, adjusted for 2011 inflation.
Location Variations
Location exerts a sizable influence on the salary of crime scene photographers. For instance, 2011 information from the Criminal Justice Careers and Education institution indicates the average annual salary of forensic photographers in Utah at $38,000. However, photographers in California earned an average annual salary of $47,000 that same year. Additional reports from job database Simply Hired show an even more disparate range: In 2011, the site reported average yearly forensic photographer salaries in Orlando, Florida, and New York City at around $20,000 and $58,000, respectively.