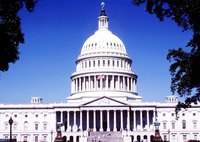 State auditors are the chief accounting officers in their respective states. Sometimes called comptrollers or controllers, state auditors are responsible for overseeing, planning, organizing, verifying and auditing public financial records and state funds. They develop and maintain state budgets and set or recommend budget policy. Duties vary among states, but most state auditors report directly to their state's governor. State auditor jobs are political as well as accounting positions, so political experience often is as important as a background in finance and accounting.
Education
Education requirements vary from state to state, but most state auditors possess a minimum of a bachelor's degree in accounting, finance, business or a related field. Many are CPAs, or certified public accountants, and some hold a master's degree in business. Most state auditors also have experience, either within the private sector or with a government agency. Continuing education typically is required throughout an auditor's career, including during his tenure as a state official, to maintain professional licensing.
Licensing
Although most states don't require specific licenses to serve as state auditors, most hold professional licenses within their fields, such as a CPA designation. Others may possess certifications in various fields, such as financial auditing. Most state auditors also must complete a civil-service exam or similar state test.
Experience
Most state auditors work their way up the professional ladder by serving in government positions or in private business. Some serve in lower levels of government in auditing and finance positions. Brian Sonntag, head of the Washington State Auditor's Office as of 2011, was elected as the Pierce County clerk before being elected as Pierce County auditor and then as the state's chief accounting officer. Washington also offers a career path within the state's Auditor's Office, with various jobs of increasing responsibilities such as assistant state auditors, associate performance auditors, and performance auditors. The state of Texas offers a similar professional path, including a professional development program.
Skills
The obvious skills needed by a state auditor are extensive accounting, auditing and financial experience. Leadership and administrative skills also are required. State auditors lead teams of hundreds of employees and must liaison with other department heads and the chief executive. Political skills also are needed. Many state auditors are elected; others are appointed. For example, the Colorado General Assembly appoints its state auditor. Connecticut's chief state auditor also is appointed. Oklahoma, North Carolina, Washington, Wyoming and Nebraska are among the states that elect their state auditors. Whether appointed or elected, state auditors must be familiar and comfortable with politics. Computer and communication skills are fundamental.
Duties & Responsibilities
Most state auditors receive their marching orders through legislation enacted by each state's legislative body. In Michigan, for instance, the state's chief accounting officer is the auditor general, which is an appointed position. The Audits and Examinations Act I of 2003 requires or allows the auditor general, among other duties, to conduct audits and examinations of all branches of government; examine all books, records, activities and financial affairs of government branches, departments, agencies, commissions and other entities; appoint others to perform official auditor general duties; issue subpoenas; and hire outside agencies to conduct or assist in conducting audits and examinations .Most state auditors run independent agencies or branches of government, a fact necessitated by their responsibilities in overseeing all state finances, including that of the governor and legislature, whom or which may have appointed the auditor to his position.