Some domestic cats are aloof and independent, but many are remarkably affectionate with a doglike devotion to their family. Lap cats are found among mixed and purebred cats alike; several breeds are renowned for developing a strong bond with humans. Among them are Burmese, Cornish rex, Egyptian mau, Persian, ragdoll, Russian blue, Siamese, Siberian, sphynx and tonkinese.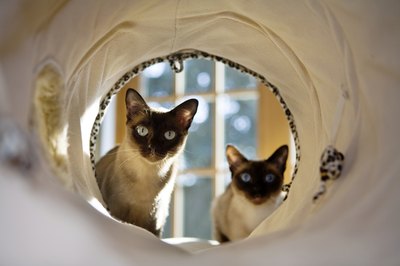 Burmese Cat
Irresistibly adorable, Burmese are true people cats and thrive on human companionship. Talkative and parked in your lap most of the time, their charismatic personalities capture the hearts of even the most dedicated dog person. Entertaining and intelligent, Burmese are addictive; it's hard to have just one.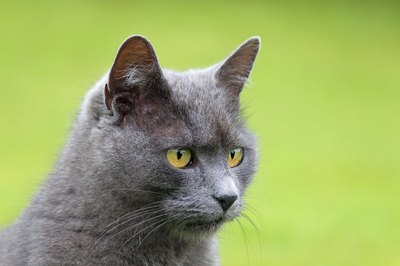 Cornish Rex Cat
The Cornish rex sports a curly, chenillelike coat, surprisingly large ears and an egg-shaped head. Otherworldly yet elegant looking, they are fun-loving comedians of the cat world. Delighted to be with you, they perform tricks, play fetch and show off for a warm snuggle with their favorite person.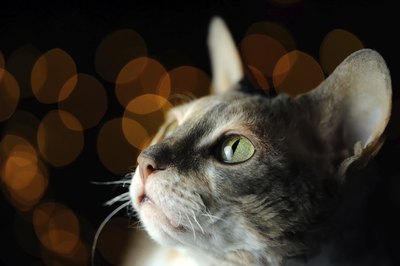 Egyptian Mau Cat
Once worshipped by pharaohs and kings, the exotic Egyptian mau dotes on their special person. The only naturally spotted cat, they have a wild look and walk like a cheetah. Agile and good-natured, they wag their tail like a dog when they're happy. Laps are favorite destinations.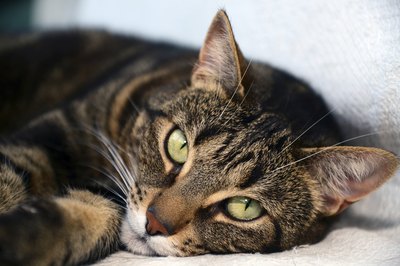 Persian Cat
Perched on a sofa or keeping your lap warm, Persians are not particularly active cats, but love to be close to the action and their people. Cuddly and devoted, their beauty and sweet nature has kept them in the upper echelon of the most popular cats in the world for decades.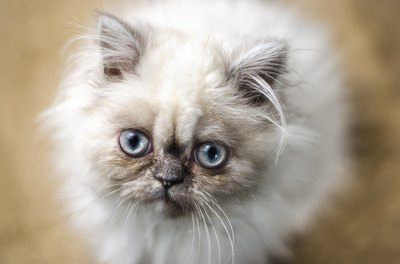 Ragdoll Cat
Laid-back and friendly to everyone, ragdolls are the quintessential lap cat. Kittenlike into adulthood and adorably floppy, like their namesake, these huge cats follow their owner from room to room, making sure they don't miss an opportunity to snuggle. Happy-go-lucky and gentle, this semi-longhaired cat is a devoted companion.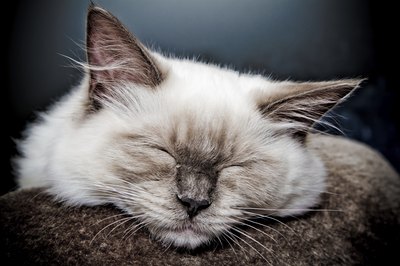 Russian Blue Cat
Shy of people they don't know, the Russian blue is extraordinarily affectionate with their family tending to bond closely with one or two people. They love to play, share in family activities and thrive on attention. Undemanding and good company, they are content to lounge in your lap or sit beside you purring.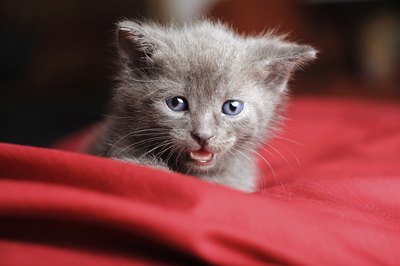 Siamese Cat
Siamese cats crave attention and never let you forget it. Curious and determined, they get involved in everything from helping with chores to watching TV. They don't like to be left out or left alone. Doglike and exuberantly vocal, Siamese are engaging companions who love a game of fetch or going on leashed walks.
Siberian Cat
Resplendent in a thick, triple coat and abundant collar ruff when fully mature at the age of 5, the robust Siberian remains as playful as a kitten throughout adulthood. Exported to the United States after the Cold War, these gentle, loving felines are renowned for their devotion to people, especially children.
Sphynx Cat
Clownish extroverts with varying amounts of peach fuzz for fur, the round-bellied sphynx is expressive and affectionate -- its hairlessness, a natural genetic mutation. Distinguished by a wrinkly little face and loose-fitting skin, lemon-shaped eyes and giant batlike ears, the strangely beautiful sphynx is a fun-loving and entertaining character who thrives on cuddles and hugs.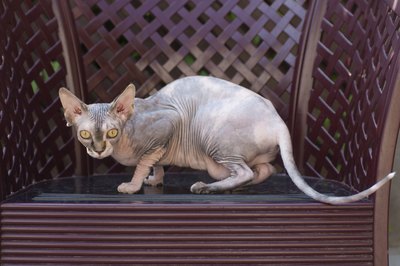 Tonkinese Cat
Friendly and outgoing, the agile tonkinese is a blend of Burmese and Siamese. Whether riding on your shoulder, walking on a leash, playing fetch or lounging in your lap for hours, tonkinese thrive on human companionship. Highly intelligent, they come when they're called and adore children, other cats and dogs.