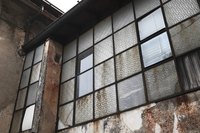 Renters are expected to pay the rent on time each month, take care of the property they lease and let the landlord know if maintenance is needed. In return, landlords are expected to keep the property in proper repair. Each state sets its own laws regarding a tenant's right to withhold rent until repairs are complete, but the majority of states allow it if the landlord refuses to maintain the property in a safe habitable condition.
The Promise
Many states mandate that every rental agreement carries an implied guarantee that landlords will only rent habitable, safe properties to their tenants. The crux of the issue often becomes defining what is safe and habitable. Obvious safety concerns include infestations of roaches or rodents, electrical and plumbing problems and lack of water. In addition, while landlords are not typically required to provide air conditioning, they must provide heat through a unit or safe, operable heaters that adequately heat the space. If the problem was caused by the tenant, the landlord often has the right to make the repair and charge the tenant for the cost to fix the problem.
Repair and Deduct Rules
Some states recommend the tenant notify the landlord of needed repairs as soon as reasonably possible, in writing and by phone. Failure to make the repairs within a reasonable amount of time -- 30 days for non-emergency, a day or two for emergencies -- give tenants the right to have the repairs done and deduct the cost of the repairs from the next month's rent. Some states have limits on how much can be deducted for any given repair. In California, the limit is up to one month's rent.
Not All States Allow It
Tenants should check their state statutes before withholding rent as a few states do not allow tenants to withhold rent until a landlord does needed repairs. A tenant who withholds rent in such a state can be legally evicted for non-payment of rent. Tenants in these cases must file suit against the landlord to have repairs done if the landlord does not do them on his own.
Which Repairs Qualify
Though most states allow tenants to repair and deduct, or otherwise withhold rent until a landlord does repairs, it is important to distinguish which repairs qualify for such measures. A stain on the carpet is unsightly, but it does not make the property unsafe or uninhabitable, therefore, it would not qualify in most cases. A broken window that allows cold air, hot air, rodents and burglars access to the property would fall under the right to demand remedy or to repair and deduct if the landlord fails to correct the problem. Tenants can seek legal counsel to determine whether their needed repairs qualify as needed to make the property safe and inhabitable.