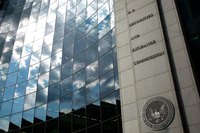 Accountants who obtain advanced degrees have many career options open to them. Some may become the chief financial officer in a firm, the chief operations officer or even the chief executive officer, the highest rank they can attain, while others may not prefer that type of responsibility. Various management positions exist for accountants with the right mix of education and experience.
Chief Financial Officer
The chief financial officer oversees a company's accounting efforts as well as its investment strategy and tactics. Many CFOs start out as controllers or vice presidents in a firm and receive a promotion to this top spot. A certain amount of liability exists with this position and not ensuring proper adherence to generally accepted accounting principles can make the CFO liable under the government's Sarbanes-Oxley Act of 2002.
Vice President
In companies without a chief financial officer, the highest ranking accountant may be the vice president of accounting or finance. Besides a four-year degree, many in these positions also obtain a certificate in management accounting, which prepares and certifies them for advanced positions. Most accountants in these positions start out as cost accountants or trainees.
Controller
The controller often sits at the head of the accounting department, especially when a company or an educational entity such as a college maintains multiple locations. At the branch location, the controller is in the topmost rank of the accounting department, subject only to guidance from the entity's executive management in the home office.
Public Accountants
Public accountants, such as certified public accountants, who open their own firms often sit in the highest position of their company as an owner or a partner. Licensed and certified in the state in which they do business, CPAs must undergo and pass a strenuous test on accounting principles, public law and taxes to practice as a certified public accountant.