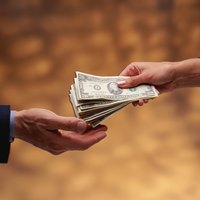 There are many benefits to joining the Marine Corps. In addition to the salary, medical benefits, and the sense of pride that is attributed to the Marine Corps, there are also enlistment bonuses for certain occupations. The occupations that get enlistment bonuses are determined by the Marine Corps and can change each year, depending on which occupations are in demand.
Highest Enlistment Bonuses
There are four Marine Corps occupations that have the highest enlistment bonuses. The highest are the electronics maintenance occupation and the crypto linguist occupation; both of these positions pay an enlistment bonus of $10,000. Due to the specialized training required, the music occupation has an enlistment bonus of $7,500. The last trade that pays the highest enlistment bonus is the meteorology and oceanography and Marine Air Ground Task Force plan, which pays $5,000.
Other Enlistment Bonuses
The recon, transportation, supply and accounting and command control electrician occupations pay enlistment bonuses of $4,000. Someone who enlists in the intelligence occupation will receive a $3,000 enlistment bonus. The public affairs and the food service positions receive a $2,500 enlistment bonus.
Shipping Bonus
The shipping bonus is a bonus paid upon completion of recruit school training. The shipping bonus for fiscal year 2011 is $4,000. The shipping bonus is offered to new recruits to attend recruit school at specific times of the year. Once recruit school is completed successfully, the money is paid in a lump sum deposit.
Refunding Bonuses
If the requirements of the enlistment bonuses are not met, like not completing training, then the bonuses have to be paid back. The amount owed is prorated based on the amount of time the enlisted personnel has completed.