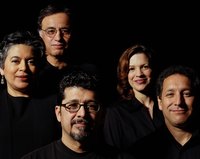 The source of employee salary decisions in a company varies based on the company's decision-making approach. In a more centralized organization, human resources has primary responsibility in establishing compensation programs. In a more decentralized organization, lower and mid-level managers have increased authority.
Typical HR Involvement
In a centralized business, HR often creates a pay scale or establishes a specific salary for all levels and positions. The more decentralized a business, the more flexibility front-line managers have in negotiating with workers. HR may create a broad range or standard wage, for instance, but managers can decide what to offer a given employee and when to issue raises. The importance of a fair compensation system to avoid discrimination lawsuits contributes to the commonality of HR involvement in pay decisions.
Small Businesses and Unions
A small business may not even have an HR department, in which case an owner-operator or general manager has responsibility to determine employee salaries. In these instances, salaries are often more negotiable. Unions also impact business compensation systems. When a company has a unionized labor force, salary schedules and benefits are negotiated between company and union leaders.