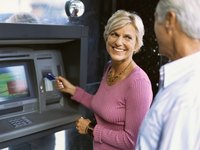 Being financially self-sufficient means you have enough money to pay your bills each month, with perhaps a little left over for savings or the extras in life. But even though financial self-sufficiency is a vital goal, it is one that many people simply cannot meet. Understanding how to budget money more effectively and look at your finances differently can put you on the road to financial self-sufficiency.
Reliance on Government
Safety net programs like unemployment compensation, welfare and food stamps are certainly important, but the people who rely on them are not truly financially self-sufficient. Many people who work still must rely on food stamps to feed themselvse and their children, or subsidized housing to provide a place to live. While those individuals are at least partially supporting themselves, they are also relying on taxpayer-funded programs to maintain a decent lifestyle.
Emergency Fund
Living paycheck to paycheck is the opposite of financial self-sufficiency. Even if you have enough to pay your current bills, the sudden loss of a single paycheck could send you into a financial tailspin. To become truly self-sufficient you need to build an emergency fund you can draw on in case of a job loss or unexpected expense. You can build that emergency fund slowly over time, but ideally it should contain at least six to nine months' worth of living expenses.
Ability to Budget
Proper budgeting is at the heart of financial self-sufficiency. No matter how much you make, if you spend more than that each month you will always be broke, and always in debt. When you learn to budget, you take control of your finances and learn to live within, or better yet, below your means. Until you learn to live within your means, you are not truly financially self-sufficient.
Funding Your Lifestyle
For many, the ultimate goal of a financially self-sufficient lifestyle is the ability to pay bills and maintain one's lifestyle even without a steady job. Saving enough to retire early, and retire well, is a lofty goal, but 401(k) plans, IRA accounts and other programs that provide tax incentives to workers can make it easier. It is one thing to be financially self-sufficient with a steady paycheck coming in, but making it work after retirement can often be more of a challenge.