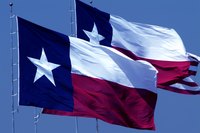 While on the surface Texas may appear similar to most U.S. states, upon closer examination new Texas residents will discover Texas' distinct cultural and geographical features. Texas is the largest state in the continental United States and the only state to join the U.S. through a treaty. Since entering the union in 1845, Texas has become renowned for its own cuisine, proud sports culture and well-preserved natural landscape
Practical Information
After moving to Texas, new residents must apply for a Texas driver's license within 90 days, and complete vehicle inspection and registration within 30 days. The Texas Department of Public Safety issues drivers licenses and oversees vehicle inspections, while the Texas Department of Motor Vehicles registers vehicles.
Texas is an affordable state, attributed to its relatively low real estate prices. State sales tax is 6.25 percent, with local tax jurisdictions having the option to add up to 2 percent additional tax.
New Texas residents can access the Dial 2-1-1 program, a program of Texas Health and Human Services Commission, that provides information on available state assistance programs such as child, disability and veterans services
Sports
Sports is a way of life in Texas. Even nonsports enthusiasts should at least be familiar with Texas professional and college teams before moving to Texas. Texas is home to several professional major league franchises including: Houston Astros and Texas Rangers (baseball), San Antonio Spurs, Houston Rockets and Dallas Mavericks (basketball), Houston Texans and Dallas Cowboys (football), FC Dallas and Houston Dynamo (soccer). Texas sports fans also display strong allegiances to their local high school and college sports teams.

Texas Cuisine
Most Texans will agree that their barbecue outshines its competition. Its distinct flavor originates from cooking meat, predominately beef, over open-fire mesquite or hickory wood pits.Some popular Texas barbecue dishes include beef ribs, pork ribs, beef brisket, sausage and corn bread.To help travelers and residents sample the best Texas barbecue, "Texas Monthly" annually publishes its top fifty best barbecue joints and even has an iPhone app with reviews and location data to help you find BBQ wherever you are in Texas.
Tex-Mex cuisine differs from traditional or Californian-based Mexican cuisine due to its ingredients.Tex-Mex dishes typically include flour or corn tortillas,yellow or white cheese, chilli, refried beans, rice and plenty of hot sauce.Some popular Tex-Mex dishes include grilled beef or steak fajitas, guacamole and enchiladas.

Natural Beauty
Upon arriving in Texas, new residents will soon discover its natural beauty. Texas' vast area, over 260,000 miles, covers diverse landscapes including mountains, canyons, rivers, coastline, deserts and forests. Texas has more than 90 state parks and 13 national parks. The state blooms with colorful wildflowers in the spring including the Texas state flower, the bluebonnet, and is home to over 500 bird species including the mockingbird, the state bird.