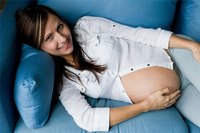 How to Care for an Episiotomy Postpartum. An episiotomy is a surgical incision made along the perineum - the area of skin and muscle between the vagina and rectum - to aid in the safe delivery of your child or to simply speed delivery. Here are some suggestions to ease the soreness an episiotomy or vaginal tearing will cause after delivery.
Things You'll Need
Pillows
Blow Dryers
Obstetrical Sanitary Napkins
Witch Hazel Pads
Water Bottles
Do research and become knowledgeable on how to avoid an episiotomy. (See "How to Avoid an Episiotomy.")
Avoid touching the open wound. Spreading germs can cause an infection that will significantly increase your discomfort. Always wash your hands prior to applying any medication to the affected area.
Ask for ice packs for your perineum as soon as you are in the recovery area. Most nurses will provide them for you, but if they don't, request them immediately. The cold will decrease swelling significantly. If the facility you are in does not have any ice packs, ask them to wet and freeze an obstetrical sanitary pad in a bowl. You will have an absorbent pad that conforms to your natural shape and an ice pack all in one. If you use ice packs while in recovery you should not need them at home, but they can still be comforting if you experience prolonged swelling.
Place hemorrhoid pads on your sanitary napkin. Witch hazel, the main ingredient in most hemorrhoid pads, helps decrease swelling in skin tissue. Put 3 to 5 pads onto your sanitary napkin so they are right against your perineum. Change them as often as you change the napkin.
Use a peri-bottle when you urinate. Your birthing facility should provide you with one, but if they don't you can buy one at a pharmacy. A peri-bottle is simply a squirt bottle you fill with lukewarm water. Squirt the water on your perineum as you urinate to dilute the urine and lessen the sting. Refill the bottle and use the water to cleanse your perineum and vagina after urinating. Pat the area dry from front to back to prevent spreading germs from the rectum into the vaginal area, or air dry if it is too sensitive to touch.
Alternate between sitting and walking. Walking can be good exercise to increase blood flow and speed healing, but don't overdo it in the first weeks of recovery. If you start to feel pain, change your position.
Sit in a warm bath three or four times a day. Most birthing facilities will provide you with a sitz bath that will rest on a toilet seat or you can buy one from a pharmacy. You may also soak in a warm tub, but get the advice of your doctor first. The warm water will soothe the perineum and help to cleanse the wound.
Apply a topical spray to the perineum. Some facilities or doctors will provide you with numbing spray and give you a prescription for refills. You can also buy an over-the-counter version of topical spray at the pharmacy.
Sit on a pillow or inflatable ring. Again, you may be given a ring from your birthing facility and they are available at most pharmacies.
Do Kegel exercises. You perform Kegels by simply tightening your pelvic floor muscles. Pretend as if you are trying to stop a stream of urine. Do 10 to 12 Kegels every time you feed the baby to help tighten your pelvic floor muscles and increase blood flow to the perineum.