Learning to rap will allow you to speak smoothly and share your thoughts and opinions in poems and lyrics with ease and conviction. Rapping takes hard work and dedication to improve your vocabulary skills and voice presence over time. Making your voice sound better when rapping is possible with a few methods and techniques available right at home.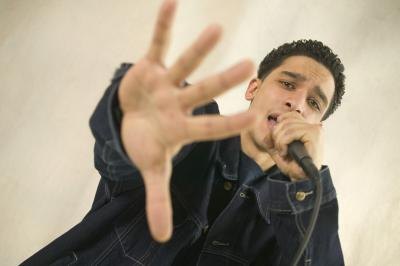 (Dynamic Graphics Group/Dynamic Graphics Group/Getty Images)
Step 1
Reflect on the overall message your rap is meant to give to your audience to feel connected with your own words, which will help you to remember your timing and lyrics correctly. This will also help to make your voice sound better as you will be expressing emotions that you want to convey.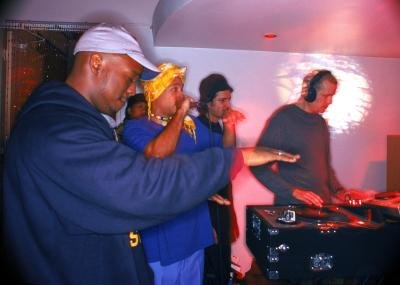 Brand X Pictures/Stockbyte/Getty Images
Step 2
Feel the beat in the music to get a steady rhythm going when you are speaking and rapping in front of others. Tap your foot to keep the beat's rhythm and sway or dance with your body to keep your timing when rapping with the beat of the music. Keeping a rhythm is key to making your voice sound better as it will flow in a timely manner, creating its own beat to go with music or a cappella.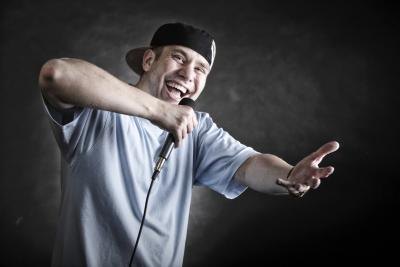 Voyagerix/iStock/Getty Images
Step 3
Expand your vocabulary to add new words, helping to increase your rhyming range--giving you a creative edge when writing new lyrics. Use print or online dictionaries and thesauruses to help with studying and learning new words. Online resources also feature the ability to hear pronunciation, which will allow you to properly pronounce everything in your raps.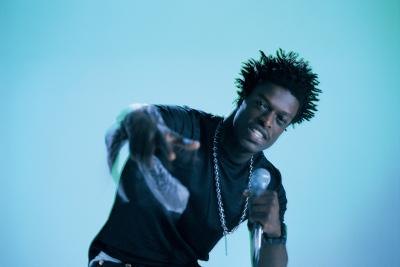 Comstock/Stockbyte/Getty Images
Step 4
Use a tape recorder or microphone on your computer to practice speaking and pronouncing new words while working them into your rap. Compare your speech to the words online to help grasp areas you may need to work at to improve.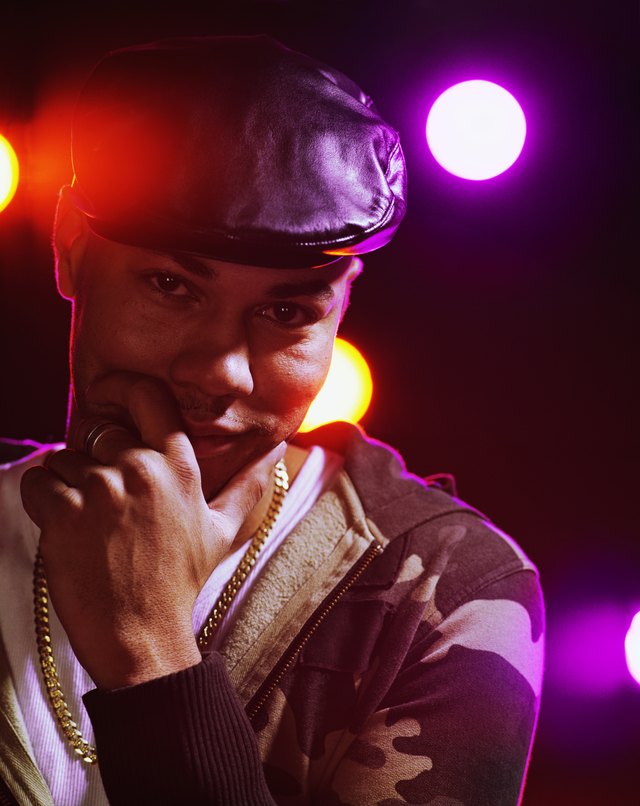 Ryan McVay/Photodisc/Getty Images
Step 5
Practice in front of a mirror to view your overall stance and stage presence while rapping. Ask friends and family to tape you for a better look at how you are performing, which will also show any areas that need improvement. Take note of your voice and comprehension levels, as it is important for your audience to understand you clearly. Slow your pace down and observe yourself again to find your ideal rapping speed.
Step 6
Project confidence and attitude when rapping to show the emotion that fits your message while keeping your voice and flow natural. Keep your voice natural sounding by avoiding changing the pitch or accent and practicing your raps without a beat (simply talking quickly) to get a feel for your own voice.
Promoted By Zergnet