Matlab comes with a built-in graphical user interface editor that you can use to create GUI without having to code everything from scratch. The editor lets you select objects from a palette of precoded GUI objects, such as sliders, check boxes and push buttons. After you've placed a pre-coded object into a GUI, you can customize the object with the property inspector and by tweaking code.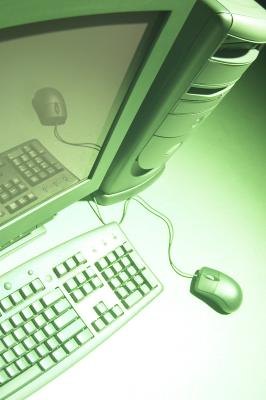 Step 1
Type guide in the Matlab command window and press Enter.
Step 2
Open an existing GUI project from the list of saved projects. Click the slider icon on the objects palette to add a slider to your GUI.
Step 3
Double-click the slider object to open the property inspector. Change Tag to your preferred name for the slider.
Step 4
Click the Save icon in the GUI editor, and your GUI's code should appear. If not, click the pencil and paper icon to open the code.
Step 5
Scroll down the code until you see the slider1_Callback function.
Step 6
Type n = get(handles.Handlename,'Value'); below the last line of the slider1_Callback function. "Handlename" should be the name of another object, such as a text box, at whose value you want to set the slider.
Step 7
Type set(handles.slider1,'Value',n)); below the last line of the line you typed previously to pass the value from the other handle to your slider. Set your slider at that value.
Tips & Warnings
Always add a semicolon at the end of every complete line of code.
Promoted By Zergnet