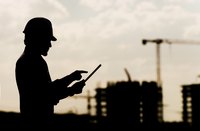 In project management, float or slack is the amount of time a step or task in a project can be postponed without delaying completion of a succeeding step or the entire project. Put simply, float is the extra time available to finish a task. Calculating float is useful because it identifies opportunities to adjust schedules and better allocate resources as needed.
Project Float in Context
When a project is scheduled, specific steps are on the critical path, meaning they are core steps that must be done in sequence. Other tasks are off the critical path. Only noncritical-path tasks can have float. This is because the minimum required project time is defined by the sum of the times required to complete the critical path tasks, with no gaps between tasks.
Project Float Formula
Each task has an early start date, which is the earliest time the task can begin, and a late start date, which is the last day to begin and still finish without creating a delay in subsequent task completion. Each task also has an early finish date and late finish date. To calculate project float, subtract the early finish date from the late finish date. Suppose a task will take 10 days to complete. The early finish date is the 22nd. The late start date is the 16th, making the 26th the late finish date. Subtract 22 from 26 to calculate project float of four days.