A set of flashing lights behind you can cause your stomach to drop. In most cases, a real cop is pulling you over for some type of traffic violation. However, there are criminals who pretend to be cops -- pulling over women driving alone with an intent to rob or rape her. While you don't want to start a fight with the officer, you naturally want to know for sure whether it's a real cop pulling you over -- or not.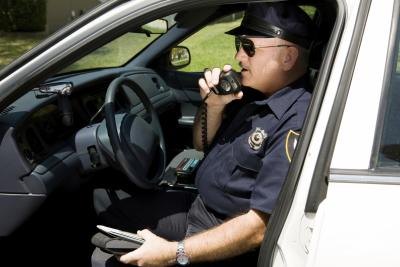 (Lisa F. Young/iStock/Getty Images)
Step 1
Review your driving behavior quickly. As soon as you see the flashing lights and hear the siren, check your speedometer and assess whether you were doing something wrong. Speeding is a common reason for getting pulled over, but you may have also run a red light or not stopped fully at a stop sign.
Tanaphong/iStock/Getty Images
Step 2
Look at the police officer's car. In most cases, it will be a marked police car, which should indicate that it's a real police officer. However, it's also possible for a police officer to pull you over from an unmarked vehicle, or for a scam artist to disguise a regular car as a police car.
Branko Habjan/iStock/Getty Images
Step 3
Ask to see the officer's badge. A real police officer will let you get a good look at it and even allow you to write down a badge number, while a scam artist may only flash it, hoping that you can't tell that it's fake.
Lisa F. Young/iStock/Getty Images
Step 4
Call 911 while the police officer is in her car. Explain to the operator that you've been pulled over and want assurance that it's a real officer. If it is, the officer will have called to report the stop and the operator will be able to verify this.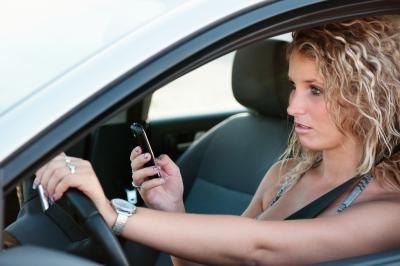 Martin Novak/iStock/Getty Images
Tips & Warnings
You do not have to stop in a dark area. If the police officer is trying to pull you over in an area where you feel unsafe, indicate that you intend to pull over by using your flashers and driving slowly, but drive to a well-lit area, such as a gas station or store parking lot. A real officer should understand your reservations and accept this.
Don't argue with a cop, according to Yahoo! Finance. This will definitely earn you a ticket. However, don't be afraid to assert yourself, if you have a feeling that it isn't a real cop. Your safety is most important.
Promoted By Zergnet