The only way to definitively know whether or not you have torn your anterior cruciate ligament is to see a doctor. However, injuries to the knees and lower legs are common, so you may not know whether the injury will heal itself or whether it is something more serious like an ACL tear. Have a friend or family member perform a simple test, called an "anterior drawer test," to get a better idea of the nature of the injury.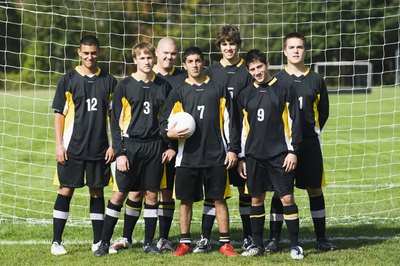 Step 1
Go directly to the hospital or doctor's office if there is clearly something wrong with your knee. Further manipulation of an already badly injured knee can cause additional damage.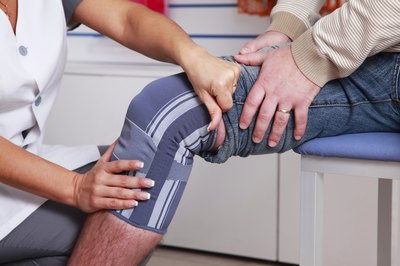 Step 2
Lie on the ground or table with your injured knee flexed at about 90 degrees.Keep your hip flexed at about 45 degrees, your leg muscles relaxed and your foot flat on the ground. Have the tester sit on or against your foot so your leg does not move.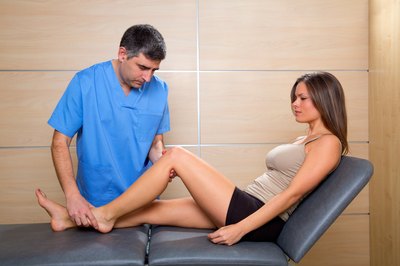 Step 3
Instruct the tester to grasp your lower leg with both hands just below the knee joint. Have him pull upwards and toward himself. If the leg pulls forward more than normal (try doing the test on the other leg to see what normal is) then there is a good chance the ACL is torn. However if the knee was damaged before the test may indicate a false positive.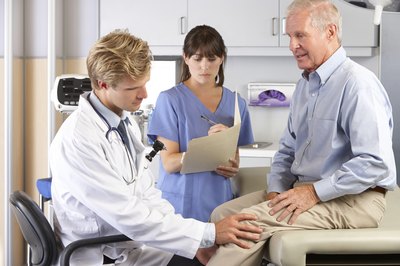 Step 4
See a doctor as soon as possible to confirm the diagnosis, or if the injury gets worse or does not begin to feel better in a few days. If the test was negative you might not have torn your ACL, but you might have damaged something else.