Microsoft Excel spreadsheets might round numbers to as little as two decimal places. If you are crunching small values, then this omission of numbers after the decimal point can lead to inaccuracies in your calculations. However, you should know that the full number value is indeed stored in the background of the Excel spreadsheet, and all digits after the decimal point are applied in your calculations. If you need visual proof that the complete number is represented in the cell(s), you can format the rounding functions to display more numbers after the decimal place.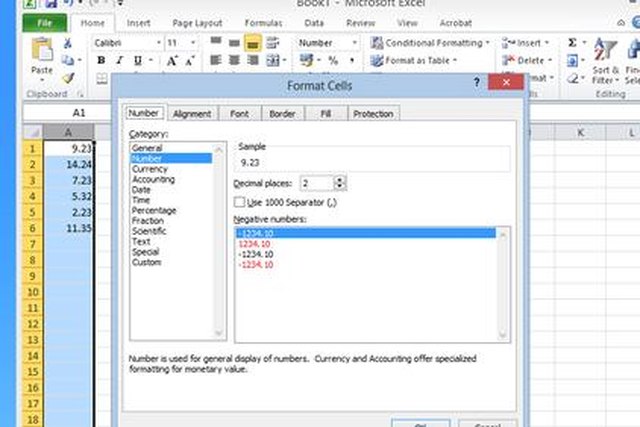 (Image courtesy Microsoft.)
Step 1
Open the Excel workbook that currently uses rounded numbers. Click on the affected worksheet.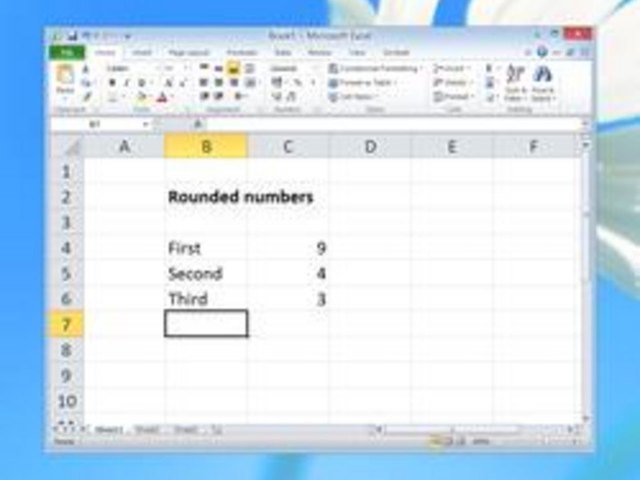 Image courtesy Microsoft.
Step 2
Highlight the cell(s) that hold the numbers. Do so by clicking a single cell, dragging the cursor across several cells, clicking a row number or a column letter.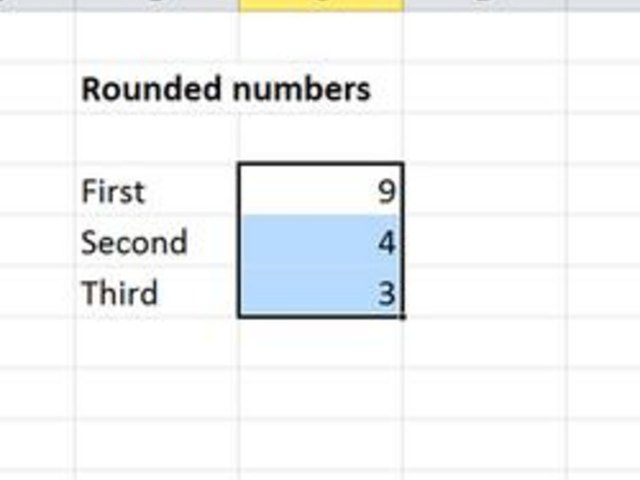 Image courtesy Microsoft.
Step 3
Right-click on the highlighted cell(s). Select "Format Cells" from the menu, which opens the Format Cells dialog box.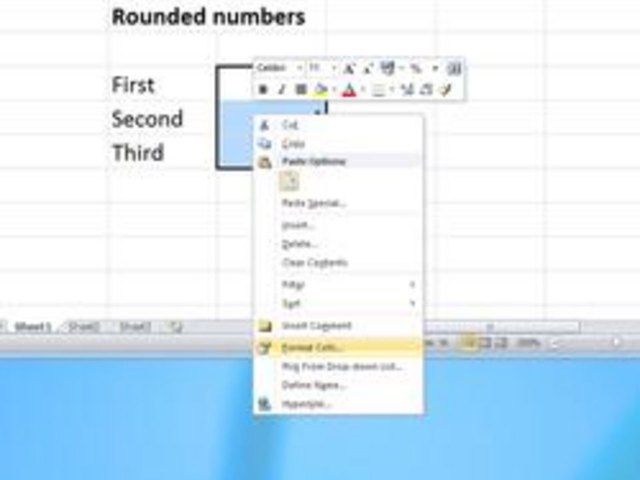 Image courtesy Microsoft.
Step 4
Select the "Number" tab. Click "Number" in the Category pane. Press the up arrow next to the Decimal Places box to increase the number of digits after the decimal, such as "5" or "7" places after the point.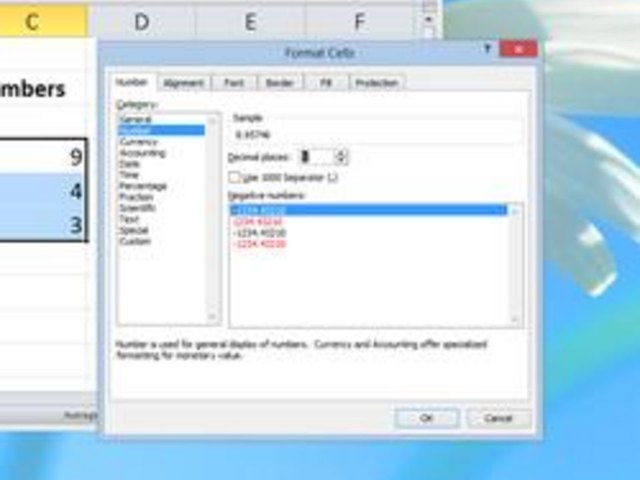 Image courtesy Microsoft.
Step 5
Click the "OK" button to save the changes to number-rounding.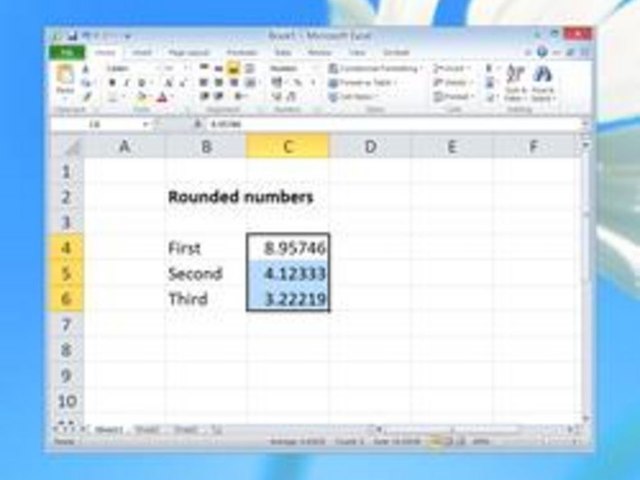 Image courtesy Microsoft.
Promoted By Zergnet