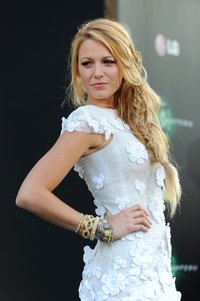 Five minutes spent flipping through a glossy magazine or glued to a red-carpet special will tell you that textured braids are here to stay. Gone are the days of French braids when a flyaway was your worst enemy, as they've been replaced with styles like the Chinese braid. The Chinese braid, or Chinese staircase braid, is a four-strand style made up of a series of knots. Try out the Chinese braid the next time your inner boho beauty is looking to make an appearance.
Things You'll Need
Brush your hair from roots to ends with a natural-bristle brush to remove any knots. Gather it to one side and secure the base with a hair elastic to create a low side ponytail.
Separate a 1-inch wide section of hair from the side closest to your shoulder. Hold the middle of the section with one hand and the end with the other, folding it over the rest of your hair to create a "4" shape.
Hold the loop of the 4-shape with one hand, and use your other hand to wrap the end of the section around the back of the larger section and then up through the loop.
Pull the loop that you've created up until it reaches the top of the ponytail. Tug the end of the wrapped section upward tightly to create a knot.
Pull the end of the wrapped section down into the middle of the ponytail.
Pick up the section of hair that is closest to your shoulder and repeat the process. Continue, working your way toward the bottom of the ponytail until you are pleased with the result. Braid all the way to the end of the ponytail, or stop half way through for a bohemian look.