Interior designers are used to working with small spaces. If you're trying to design your office but are working with limited space, you can employ several tactics to make the most of the space you have to work with. Whether you have a small cubicle or office at work, or are trying to set up your home office, following a few design ideas and tricks can help.
Step 1
Paint the walls a light, neutral color, which will open up the space instead of making the area feel smaller. Add some interest to your walls with a designed border. Coordinate the color of the walls with the color of your furniture. You can also add some interest to your walls by having an artist friend paint a mural on one of them.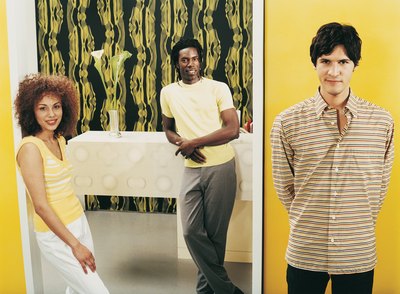 Step 2
Purchase matching furniture, which will make your office look professional, instead of mismatched pieces. Furniture pieces that clash with each other or your walls will make the area look cluttered and small instead of sleek.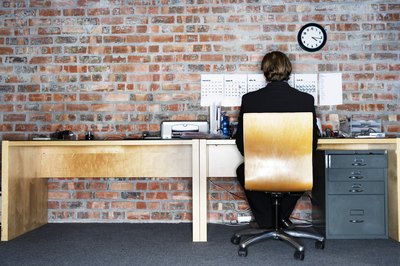 Step 3
Buy a desk that has plenty of space for storage, including drawers and an overhead cabinet. This way, you won't have to add clunky drawer sets to your office, and can instead depend on your desk to house all of your office necessities and files. A corner desk may work well in a small space, leaving more floor space than if you had a traditional desk. A desk with a keyboard that pulls out and pushes in is also a great space-saver.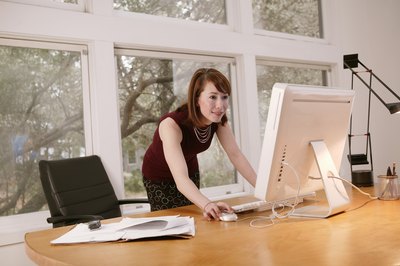 Step 4
Create a usable, functional space. Having a cute office isn't enough -- you have to be able to go about your work day as smoothly as possible, in an organized setting, with everything you need close by.
Step 5
Utilize the natural light that streams through the windows, or any overhead lighting that is already installed. Limit the number of lamps you use, which will only take up either floor or desk space. If you have to add a light fixture, opt for one that can be installed in the ceiling, such as a decorative chandelier.