A job shadowing experience can be a positive addition to your dental school application. Not only does shadowing a dentist give you a clear idea about what your future career will entail before you begin four years of dental school, but also it can help you build a strong relationship with a dentist. This dentist could end up becoming a valuable reference on your dental school application. Most dental schools require at least 40 hours of shadowing in order to apply.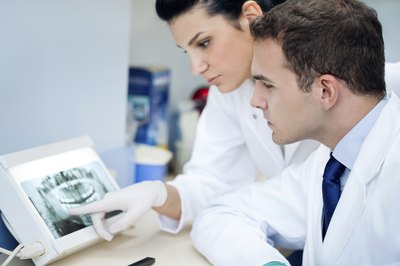 Step 1
Select a specialty area of dentistry in which you want to complete a job shadowing experience, such as endodontics -- which involves root canals -- or oral and maxillofacial surgery. In addition, consider observing dentists in the areas of periodontics -- an area that deals with the gums and bone that support the teeth -- as well as pediatric dentistry, orthodontics or even prosthodontics -- the replacement of missing teeth. Ask your family dentist if you can shadow him or if he can recommend other dentists who would be willing to let you shadow them.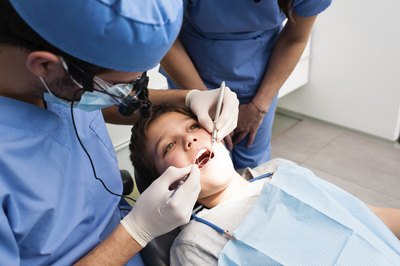 Step 2
Ask the dentist you wish to shadow what your attire should be -- likely scrubs -- and set up a time to meet him. Brainstorm a couple of questions you want to ask your dentist during the job shadowing, such as how he deals with fearful patients and what procedures are the most financially productive for his practice.
Step 3
Show up to your dentist's practice promptly. Watch everything your dentist does during procedures. Observe as much as you can of his techniques for giving local anesthetic or handling a high-speed drill, for example, and take notes about how the dentist communicates with his patients and staff during all procedures. Ask the dentist to tell you where to stand if you are unsure.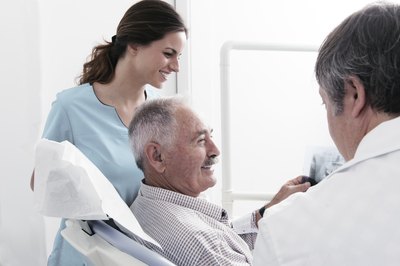 Step 4
Ask your dentist to let you watch him during consultations with potential patients and pay attention as he checks the work of employees, such as dental hygienists, who professionally clean patients' teeth. Also, observe him as he checks the work of dental assistants, who can make temporary restorations, as well as the dental lab technicians, who create permanent restorations.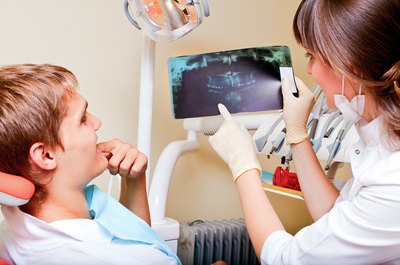 Step 5
Observe the dentist as he performs business-related tasks, such as overseeing the purchase of equipment/supplies and bookkeeping. Watch him as he analyzes his production numbers, and ask him about his short-term and long-term goals for his practice.