Things You'll Need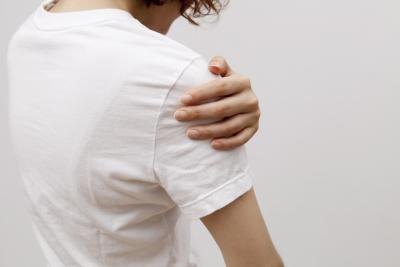 The rotator cuff is made up for four muscles — the supraspinatus, infrapinatus, teres minor and subscapularis — in the upper region of the shoulder. An injured rotator cuff is one of the most common causes of shoulder pain. Activities such as heavy lifting or sports are common causes of rotator cuff injuries, sometimes from torn muscles or a pinched supraspinatus muscle. Serious rotator cuff injuries sometimes require surgery, but minor problems can be treated at home.
Step 1
Rest the shoulder and refrain from lifting heavy objects as much as possible. Sit and stand with good posture to keep your head and shoulders properly balanced.
Step 2
Apply an ice pack to the affected rotator cuff for 15 minutes at least once per day, but preferably two or three times per day.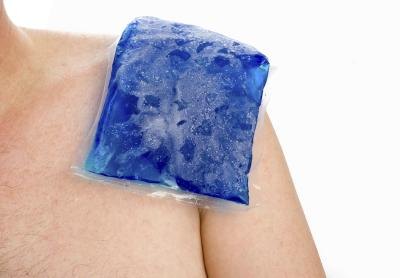 Step 3
Take anti-inflammatory medicine, such as ibuprofen, to alleviate pain and inflammation. Follow the recommended dosage guidelines on the product label.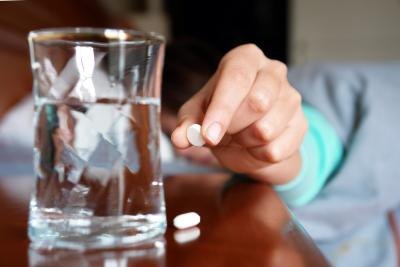 Step 4
Stretch the muscles in the rotator cuff to keep the muscles loose and stimulate blood flow to the area. An exercise recommended by the American Academy of Family Physicians is to stand up, bend forward at the waist and rotate the arm at the shoulder in a windmill motion. Start with small circles and gradually work up to 10 full rotations of large circles. Repeat this stretch five to 10 times a day, as long as no pain is involved.
Step 5
Strengthen the muscles with very light shoulder exercises. Hold a 2- to 5-pound dumbbell in the hand of the affected arm. Bend the elbow at a 90-degree angle and rotate it so your hand and dumbbell run across your abdomen. Rotate the arm outward so your hand points out to your side. Repeat this motion 10 times. Start with one set per day and gradually increase the number of sets as the shoulder heals. Alternatively, use the same motion with a resistance band attached to a doorknob.