A delightful day at an amusement or theme park can turn into a very unpleasant day if you are prone to motion sickness. Motion sickness occurs when you become nauseated due to movement in a repeated circular or up and down direction. Popular park rides, such as roller coasters, have the capability to cause this type of sickness. It is imperative for you to take proper precautions prior to and during your trip, if you plan to participate in activities that induce motion sickness.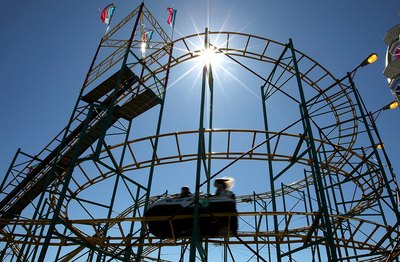 Step 1
Eat in moderation. Try to avoid foods that are greasy, spicy, and have a high sugar content. Instead, opt for eating a small, low-fat meal at least an hour prior to the ride.
Step 2
Drink small sips of water throughout the day. It is important to stay well hydrated, and it aids in digestion.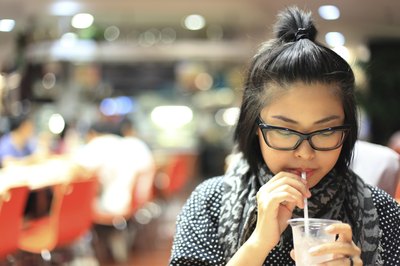 Step 3
Focus your mind and stay calm. Anxiety will make you feel worse because it produces some of the same ill effects as motion sickness.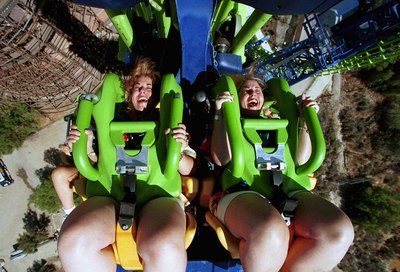 Step 4
Take ginger capsules, eat ginger candy, or sip on ginger ale soda. Ginger is a root that is proven to help treat or prevent nausea and vomiting.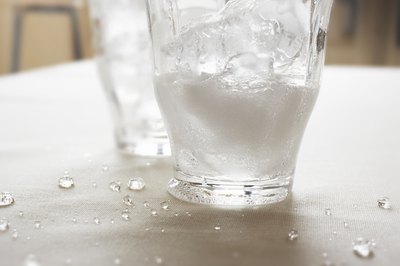 Step 5
Sit in the front car of the roller coaster. Sitting in the front seat allows you to focus on what is in front of you. This prepares you for any sudden change in direction, so you can coordinate your movements with that of the roller coaster.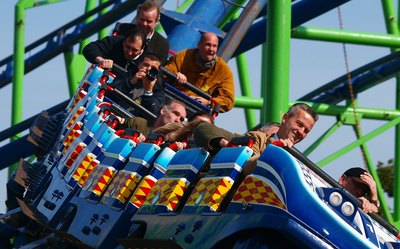 Step 6
Avoid riding any roller coaster that moves in a backward direction. Riding backwards subjects you to being unable to predict any change in direction. Objects that are passing you at a high rate of speed and in a reverse manner also tend to nauseate you.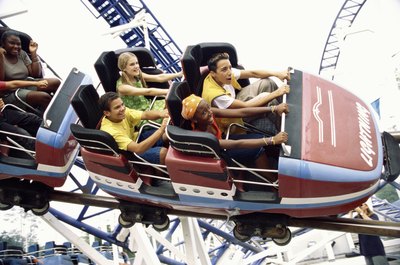 Step 7
Try alternative remedies. Acupressure wristbands are said to provide relief from motion sickness by exerting pressure on certain points in the wrist that are associated with nausea. These wristbands can be purchased online or at participating retail and drug stores.
Step 8
Talk to your family doctor about medicating your motion sickness. Depending upon your symptoms, your doctor can suggest such medications as Meclizine, Antivert, or Dramamine.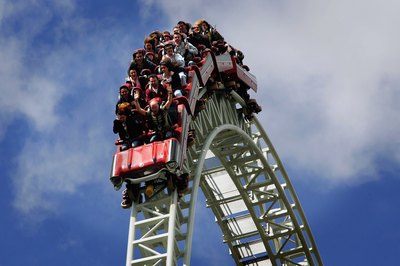 Step 9
Get enough sleep the night before. The symptoms of motion sickness increase with fatigue.