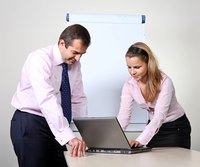 The Australian Business Number (ABN) is a distinctive 11-digit number used by businesses for identification. You can register for an ABN online, by filling out a paper application form or through a tax agent. You can obtain further information regarding registration by contacting the tax office. If you have an ABN, you can change details and even cancel your ABN. Your present business may require a change of business structure, name, address or associated personnel. You must update these details in the ABN certificate as well.
Compile the business information you are required to update. After initial registration, you can change the legal/trading name, addresses, contact details, entity type and authorized individual details.
Log on to the Australian Business Register website using the Administrator AUSkey. The AUSkey is a security token or single password to log onto different online government agency websites.
Click the "Amend Details for Australian Business Number" link on the homepage. The link launches the ABN online detail amendment page. Make the changes and double-check for possible errors.
Agree to the "Privacy Statement for Online Transactions" page and click "Proceed."
Obtain the required documentation from the registrar if you do not want to make the change online. This is an "Amend Details" form that is accompanied by a written request from the business.
Submit the "Amend Details" form and the written request. Call the ATO Business Info line on 13 28 66 during office hours, Monday to Friday. The Tax Office authorities will record you as an authorized contact person for the business entity and make the changes.