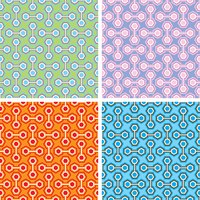 SWOT analyses are important exercises for business leaders to conduct. As captain of the business, it's your job to chart the course for your company and your employees, being mindful of the challenges and favorable conditions that lie between you and your goals. To perform a SWOT (Strengths, Weaknesses, Opportunities and Threats) analysis, assemble your team's strategic thinkers, along with an easel pad, for a series of brainstorming sessions. Use SWOT analyses to examine your mission, discuss a specific business strategy, evaluate your workforce or tackle a specific problem.
Draw a matrix with four quadrants on your easel pad. The top two spaces are for analyzing internal issues. Label the left one "Strengths" and the right one "Weaknesses." The bottom two spaces are for analyzing issues that are external to your team or company. Label the lower left space "Opportunities" and the lower right one "Threats."
List the most important strengths your team or company currently possesses. Ask questions such as how are you better than your competitors? Does your workforce have important traits, such as diversity, being highly educated or highly sought after? Does your company enjoy positive positioning or are your products firmly etched into the minds of customers who may be seeking those products? As a leader, your job is to assemble these internal strengths to exploit external opportunities you later identify.
Write out your biggest weaknesses. Dig deep and discover the weaknesses that hold you back from reaching a specified goal or accomplishing the change you desire. Look at competitors in your marketplace and see what they have that you don't. Identify those characteristics in the way you do business or manage internal processes that put you at risk. For example, has your business unwittingly become overly bureaucratic? Do your managers lack effectiveness? Leaders use this part of SWOTs to minimize or eliminate problems that are holding the company back.
Describe opportunities and encouraging circumstances your company can exploit to reach your goals. These can include falling prices in the raw materials of your products or the business failures of your competitors. Look for the low-hanging fruit, such as improved technology that makes you more efficient, but also the less obvious opportunities, such as acquisition of growing companies that consolidate your position in the marketplace or give you an entrance into new arenas. Recognize that circumstances, such as a poor economy, can prevent you from taking advantage of opportunities.
Examine external threats to your organization. A good place to start is competitors who are innovating your main products or services or those who are offering them at lower prices. Study the regulatory environment for your business. Find out how new laws or policymaking will affect your business. Know that, as a leader, external threats tend to magnify your company's internal weaknesses. These analyses must be used jointly to get a full assessment.
Lead by using SWOT analyses to guide your team or company through important changes. Harness SWOTS to give birth to new ideas, build on strengths, grow, get more of what you need, retain what you've got and cast off that which is holding you back. Channel the insights you gain in the analyses to make important, deliberate executive decisions.