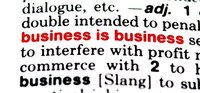 Master of Business Administration students are expected to make contributions to their program during their course of study. Schools offering MBA programs expect students to be active in activities and their community. Some first-year MBA students may be wondering how to contribute to their program, but there are many different options available.
Teach other students. Students enrolled in an MBA program tend to come from many different backgrounds. This makes the MBA program one of the most diverse programs you could join. In this type of situation, everyone has some experiences and knowledge that other students do not have. By teaching your classmates what you have learned and experienced, you are contributing to your MBA program and helping other students grow.
Organize your community. Those who join an MBA program should be prepared to form contacts and partnerships with other potential entrepreneurs. By organizing those around you, you are helping others create and maintain connections with one another. If you play the role of an organizer, you are directly benefitting your fellow students and giving them potential business opportunities.
Participate in class discussions. As MBA students are training to be proactive members of the business world, they should be willing to speak their mind during class. In class participation, you can contribute to your program by offering new ideas, supporting others and pointing out the advantages or disadvantages of certain business methods.
Create a study group. The creation of a study group allows MBA students to have a forum to freely discuss their ideas and understanding of certain concepts. If you take the initiate to begin a study group, you are directly benefiting those in the MBA program because you have given your fellow students an opportunity to learn more than they would merely by going to class or reading books.
Join a club. While in the MBA program, you can contribute to a club by becoming a member. Many school clubs need members to assist in reaching their goals. You can assist your classmates in the MBA program by working together with them for a common goal. Better yet, you could create your own club, and leave a mark for future students in your MBA program.