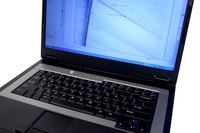 A multimedia proposal is one that makes use of a variety of media, text, images, animation, sound and video. It can be a stand alone presentation or part of an in person pitch accompanying the presenter on a projector. The key thing to remember when creating a multimedia presentation is that the media should enhance the message, not take away from it. When debating whether to include something in the proposal, ask how its addition helps to strengthen the proposal.
Instructions
Write the proposal. Start with an outline of what the proposal needs to include. The objective should be clear from the start. Include background information if necessary. A detailed project plan or action plan for the audience is necessary. The proposal should guide the audience through the exact steps that the presenter wants them to take.
Write the content for the proposal. Get the wording correct and complete the specifics of the content. This will help the presenter determine what media elements should be included. Go over the proposal and prepare the accompanying slides. The slides should summarize the points of the speaker and not distract the audience from the message but reiterate it.
Add influential media. Adding images greatly enhances the point of a message. For example, if the presenter wishes to convey to the audience that their company would be lost without the assistance of the speaker's consultation services, adding a photo of a group of lost persons confused and looking at a map may send this message.
Add audio. Audio should be used with caution. Having background music tends to be distracting and may even be irritating. However, if the presenter wants to quote a phrase or add drama to a statement, they may want to play a voice clip of the original speaker. This can be effective if the sound clip is taken from a noted speaker or is supplied by an influential person in the audience, like the CEO. For example, a clip of the CEO from a radio interview taking about the need for transparency in organizations may be the perfect polite way of pointing out that need.
Add animations and video. Animations help the audience visualize a process. For example, if the proposal details a manufacturing process, an animation of how that process works may help the audience grasp that concept. Videos can also be very useful as they are a rich sensory experience. A charitable organization may want to include video of those people they are trying to help when designing a proposal for potential donors.
Integrate the media by practicing the proposal. The media aspects of the proposal should effortlessly blend into the rest of the presentation. Fumbling around and saying, "Oh, I need to load this clip," can cause you to lose your audience. Once an audience has been lost they may never return. It is important to practice the proposal several times to ensure a fluid delivery.