The Ford 460 cubic inch (7.5 liter) motor is the largest big block engine ever produced by Ford. The 460, like all other big block engines, excels at creating huge amounts of horsepower and torque. The Ford 460 shares most of it's internal measurements with the 429 except its longer 3.85-inch stroke. The longer stroke of the 460 means that it performs best in high rpm applications such as auto racing. The performance of the Ford 460 can be improved with a few simple engine modifications.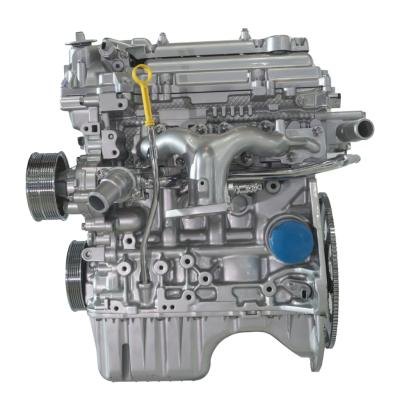 (yangphoto/iStock/Getty Images)
Things You'll Need
Complete set of US and Metric wrenches and sockets
Step 1
Install an aftermarket intake manifold. The more air that an engine draws into the combustion chamber, the more fuel that can be added, the more power the engine creates. Installation of a high rise, single plane, aluminum intake manifold will increase the engine's upper rpm power. Big block engines create the most power from 3500 rpm up to about 6500. A high rise intake manifold will funnel the maximum amount of air possible into the combustion chamber due to its long, smooth, intake runners.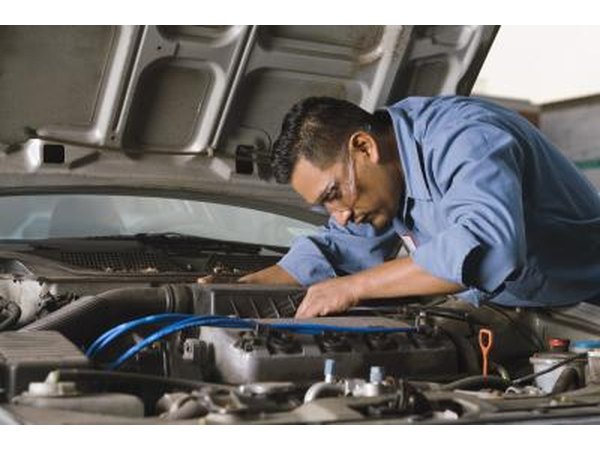 Jupiterimages/Stockbyte/Getty Images
Step 2
Install a high-flow, four-barrel carburetor. A high flow carburetor will allow more air and fuel into the intake manifold, thus making use of the high rise intake manifold. A performance carburetor for an engine of this size should flow at least 750 cfm (cubic feet per minute), and should ideally flow between 800 and 900 cfm.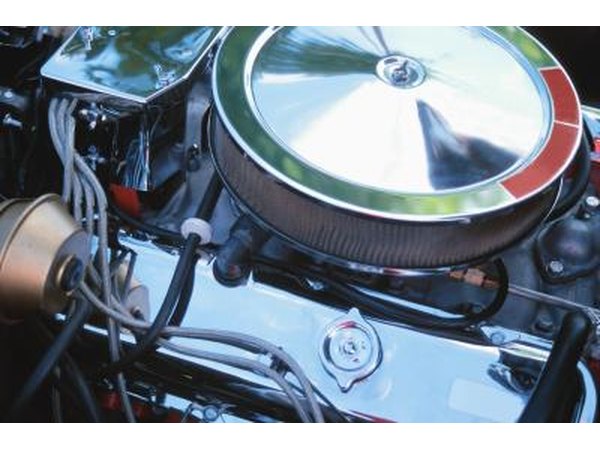 Hemera Technologies/AbleStock.com/Getty Images
Step 3
Install long tube exhaust headers. Exhaust headers serve to evacuate exhaust gas from the cylinder heads. Long tube headers offer superior flow characteristics over stock exhaust manifolds due to their equal length exhaust tubes and low friction, stainless steel construction. Long tube headers serve to evacuate the extra air drawn into the engine by the high flow carburetor and intake manifold. These basic engine upgrades can easily result in a 25 percent increase in engine power.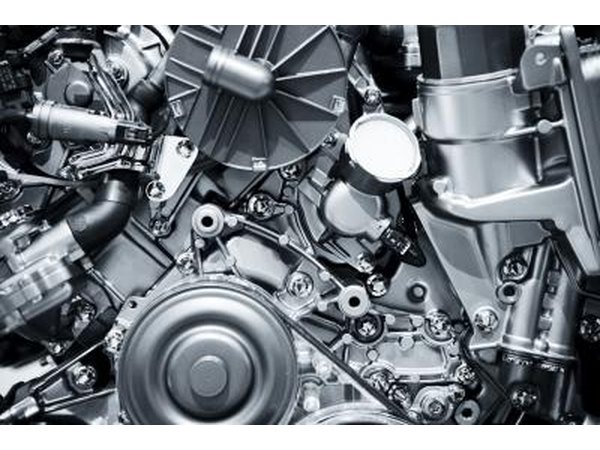 Pawel Gaul/iStock/Getty Images
Promoted By Zergnet