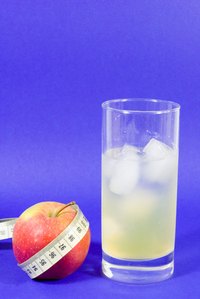 Weight loss is a goal many people are striving to achieve, and the use of weight loss foods and drinks is one way they do it. There are so many different weight loss companies and products around that it can be confusing and expensive to know which products to use to lose weight. You can save money on weight loss drinks by making your own that is just as effective and healthy.
Things You'll Need
1 cup water
1 cup skim, soy, or almond milk
1 banana or 1 cup berries
Blender
3 cups spinach
1 scoop protein powder
Place 1 cup water, 1 cup milk, and the banana or 1 cup berries into the blender.
Blend those ingredients together until the desired consistency is reached.
Add 3 cups of spinach and one scoop of protein powder into the blender, and blend the mixture until it is smooth.