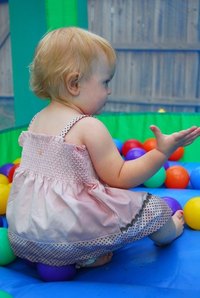 If your best friend has a birthday or other special occasion coming up, it can be hard to find a gift that truly expresses your feelings. This year, you might want to forgo those store bought presents and create a memorable gift that is truly one of a kind. Consider creating a coupon card your best friend can redeem for something she will find useful, like a free house cleaning or a free night on the town.
Things You'll Need
Choose a subject for your coupon card. You can give a coupon for anything your friend values, from a night of free babysitting to a backrub. You can be as creative as you want to be with such a gift.
Search for suitable images you can use on your coupon cards. Pictures of you and your best friend are ideal, but you can also use images you find on the Internet. Do not limit yourself to a single image. You can use as many images as you want when creating your coupon cards.
Open a word processing or publishing program and start creating your coupon card. Be creative with the wording on your card, using words that convey your feelings for your friend and what you want your friend to get out of the gift.
Insert your images into the text using the "Insert" menu on the word processing or publishing program. Arrange the text and images to create an attractive card you can print. Use the "Print Preview" button in your program to see exactly what the card will look like when you print it.
Load a piece of cardstock into your printer and print the coupon card. Cut or fold the paper as needed to create an attractive and one-of-a-kind gift for your best friend.