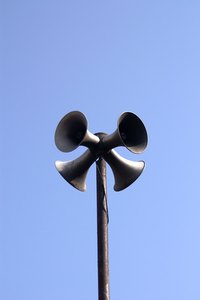 As a rule, a focused campaign must deliver a message that resonates with a targeted audience in addition to the general population as a whole. Generally, a primary campaign message begins with a well-developed slogan accompanied by supporting devices such as a dedicated color scheme and visual logo. The message can either revolve around a single individual (i.e. political candidate) or focus on the quality and usefulness of an individual product.
Write down the goals of the campaign. Establish the short and long term goals of the campaign in a written format. Decide on the projected accomplishments or milestones achieved along a predetermined time line. For example, state the projected revenue levels achieved, by a set date, 6 months into the future.
Choose an audience. Develop a campaign message by first choosing the audience or target of the message. Choose the individual or group that would most likely support the goals established in the section above. For a more detailed focus, choose a primary, secondary and tertiary group to act as focus or support for the campaign. In addition, personally interview members of the chosen group or research established data online to develop the campaign message.
Write down the perceived strong points of the campaign. If the campaign involves a political figure, annotate the individual strengths and personal accomplishments associated with the individual.
For an established campaign, write down the information on the public perception of the campaign itself along with the individuals associated with the campaign. Use this information to either support the perception or counteract it with a more positive message.
Choose accompanying themes. Choose a color scheme, musical tune or visual to accompany the slogan or message. These choices should be appealing to both a broad audience and the target audience chosen in the step above. Formulate several ideas for each theme and conduct research to assess the response of a chosen group or individual.
Conduct a team discussion. Gather all campaign personnel to evaluate the data gathered in the steps above. Solicit input on the language and format of a campaign slogan while combining the data to formulate a message. Create several messages and slogans then choose which best fit different parameters of the campaign.