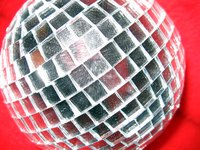 Starting a new business can be a daunting and overwhelming task, especially a disco club that can sink or swim on public opinion. The expense of opening a club varies depending on the size and type of the business but the potential to make money is there. According to Entrepreneur, with proper planning and management, your disco club can be in the black in six months.
Form a business plan. Calculate the target market, plan for contingencies, and narrow down several potential locations. Form an LLC (limited liability company), which separates personal and business assets for protection from debts incurred for the business operation of the disco club. This added protection will also eliminate any personal liability from any litigation brought against the disco club.
Check out the competition. Visit clubs and bars in your area to see how they operate and talk with others in the hospitality industry to get their valuable feedback.
Choose a location. Start retaining permits such as a business permit or liquor license from the proper city departments. Consult a business attorney for proper permit guidelines. Inquire about insurance. Business insurance rates differ from location to location and increase with an establishment that serves alcohol.
Consult with several designers after finalizing and securing the venue. Decide what type of personality and ambiance you want your club to have and how your customers will interact with your staff. Choose a designer and begin the build-out or remodel.
Start marketing on local TV and radio stations. Create a Facebook or Twitter page promoting the disco club.
Start hiring the staff. Schedule interviews and check references. When selecting bartenders take note of personality and overall communication skills. These employees will have first-hand interaction with your patrons and represent the establishment. Consider auditions for bartenders and staff to see them in action and observe them in the element.
Select an opening date. Hire a DJ and create a buzz with promoters, social media and word of mouth. First impressions are key in the entertainment and night life industry.
Invite family, friends and other industry owners for a soft opening. Take notes and work out the kinks for the big grand opening.