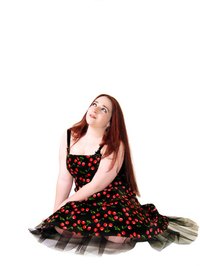 Prom is an important event in teenagers' lives, and even small things that go wrong can seem like a big deal to a teenage girl. That's why it's important that girls prepare themselves and make sure they're ready to fix any necessary problems with their dresses. For instance, the straps on a dress may break, so there are a few methods you can use to fix them.
Things You'll Need
Scissors
Double-sided tape
Sew a reinforcing seam into the straps where the straps connect to the dress. Use the same color thread as the dress so that the added seam doesn't stand out. Use small stitches and try to sew only through the inside layer of the dress to avoid thread showing through the front of the dress.
Attach the strap to the dress with a safety pin. Push in the pin through the strap from the inside of the dress, and then work it back through the strap and dress and close the safety pin. The safety pin should be on the inside of the dress, against the skin, and it should be hidden from outside view.
Cut off the straps with scissors. If you have a dress that holds tight to your hips and bust, then you may not need the straps for support. Cut the straps off and tug out the seams. Use double-sided tape on the inside of the bust to lend extra support to the dress so that it will hug to your body.