When you have a cold and your nose gets stuffy and runny at the same time, your nose is bound to become raw from rubbing it with tissue. When it gets raw, it can be very painful and the rawness could last days. Applying some petroleum jelly to the base of the nose and the nostrils before you go to sleep at night can help to relieve this pain by the morning.
Things You'll Need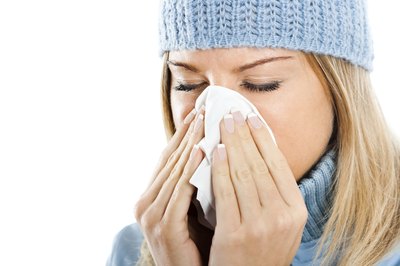 Step 1
Dry your nose before bed. Wipe your nose with the tissue paper before you get in bed. Make sure that your nose is entirely dry before you finish wiping.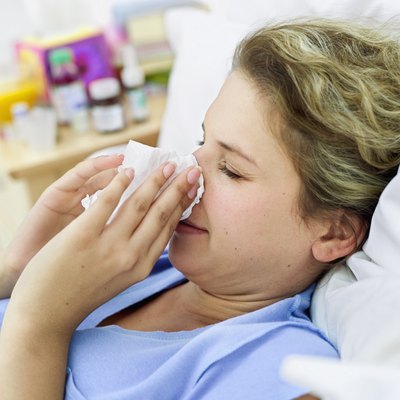 Step 2
Apply the petroleum jelly to your nose. Open the jar of petroleum jelly and scoop out a pea-sized amount on your fingertip. Gently apply the petroleum jelly to the raw areas on and inside your nose by spreading it with your finger tip. Wipe off any excess petroleum jelly after the raw area is covered.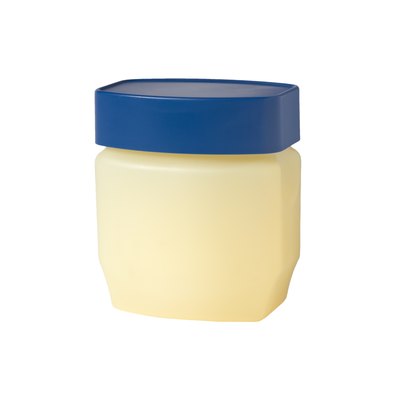 Step 3
Check your nose when you wake up to see whether the redness and pain is gone. If it is not, apply more petroleum jelly to the raw areas that remain.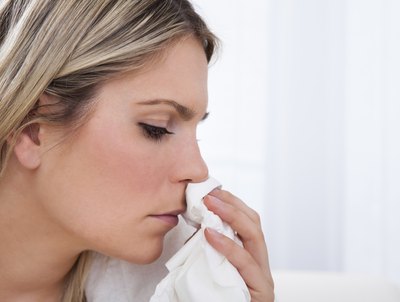 Step 4
Wipe your nose with tissue paper that contains lotion if your nose continues to run. The lotion will lessen the friction between the tissue and your nose. This reduction in friction will help your raw nose to heal.