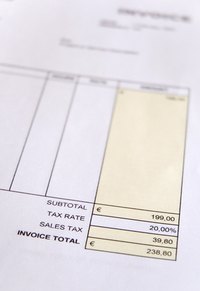 New York State businesses are required to collect and remit sales taxes. A Sales and Use Tax Return contains a summary of sales figures. These include gross sales, sales subject to tax and deductible credits. Even if a business does not make taxable sales during a reporting period, it is required to file a sales and use tax return by the due date. Depending on the amount of your taxable sales, you may be required to file annually or quarterly.
Apply for a Certificate of Authority. This gives the business the right to collect tax on its taxable sales. The New York State Department of Taxation website has the application form and instructions. You can apply online or submit a written application form.
Review the guidance that may apply to your business or industry. New York State publishes sales tax guidance for different types of businesses. The information is on the the New York State Department of Taxation website.
Comply with record-keeping requirements. New York State requires businesses to keep accurate records of all sales and purchases for which credits will be claimed. At a minimum, the business must keep records of its total sales, taxables sales and records of purchases by the business subject to tax.
Compute the business' gross sales, total sales taxes collected and total sales taxes for which the business will claim credits.
Determine whether your business is required to file a sales tax return quarterly or annually. The business should file an annual return if it the tax liability is less than $3,000 during the annual filing period. Otherwise, file quarterly.
Download the ST-101 for an annual return and the ST-100 for a quarterly return. The forms are available on the New York State Department of Taxation website.
Follow the instructions provided to complete the appropriate form. Claim a credit for sales tax you overpaid. Apply credits to reduce the tax you owe on your sales tax return. Mail the forms to the New York State Department of Taxation.