You do not have to lift weights, work out for hours each day or completely alter your day-to-day activities to get skinny, toned legs. To have skinny, toned legs you can cycle through five types of exercises each day, doing squats, wall sits, lunges, leg extensions and standing stretches. If you keep to a regular workout regimen over time, you may be able to shape the legs you always desired.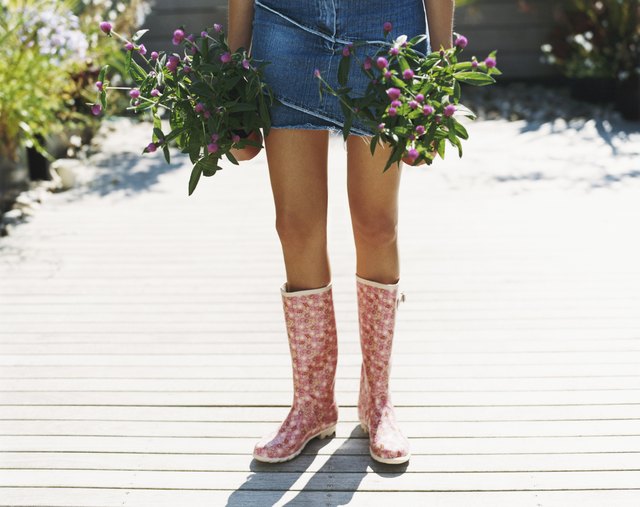 (Digital Vision./Digital Vision/Getty Images)
Step 1
Stand in front of a chair, which will serve as your guide for this exercise. Take a wide stance to remain stable and bend your knees until your thighs are parallel with the seat of the chair. Return to standing in an upright position and repeat. Keep your weight on your heels and your toes pointed outward as you repeat these steps for two to three minutes.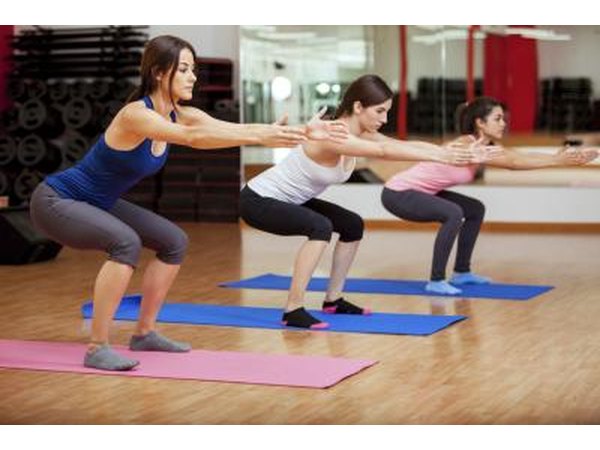 Antonio_Diaz/iStock/Getty Images
Step 2
Stand upright with your back against the wall, placing your feet about 12 inches from the wall. Bend your knees so the back of your legs form a 90-degree angle; hold the position for as long as you can. Do this two to three times each day along with your other exercises.
Step 3
Place your arms at your sides to begin lunges. Take a large step forward with your right leg until your right thigh is parallel with the floor, keeping your left foot in place. Your left heel will come off the floor, but maintain contact with your left toes. Push back with your right leg to your starting position. Repeat this process with your left leg. Perform a total of 20 repetitions on each side.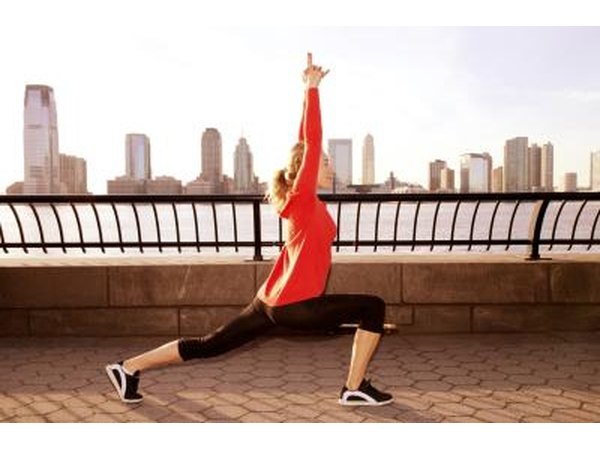 decisiveimages/iStock/Getty Images
Step 4
Put a mat on the floor to begin leg extensions. Place both knees and elbows on the mat as you tighten the muscles of your buttocks firmly. Extend your right leg backward until it is parallel to the floor. Do 20 repetitions. Repeat with left leg.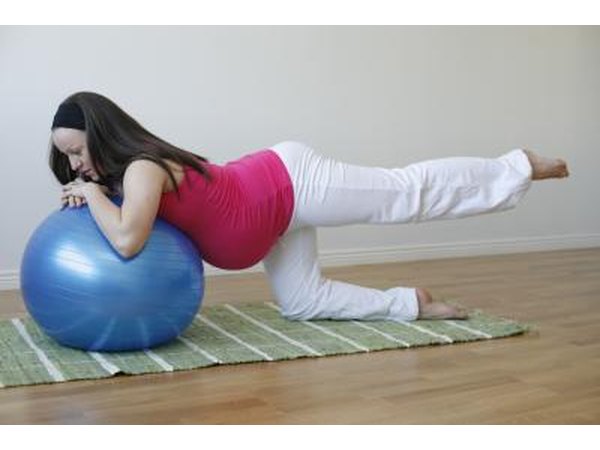 Elina Manninen/iStock/Getty Images
Step 5
Stand upright about 12 inches from the wall and put your forearms against the wall. Lean your body forward and place your right foot back so your right leg is straight. Press down on your right heel. You will feel the burn in your right calf, hold this for 15 seconds and repeat for your left leg.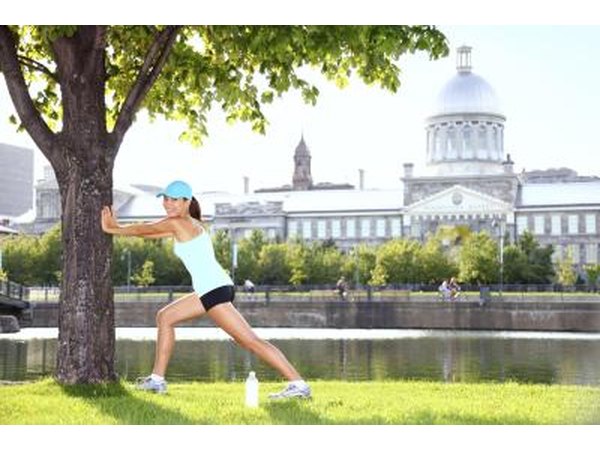 Maridav/iStock/Getty Images
Step 6
Maintain a healthy body weight with a healthy diet and regular exercise, such as walking, running or cycling. You cannot have skinny and noticeably toned legs if you are overweight.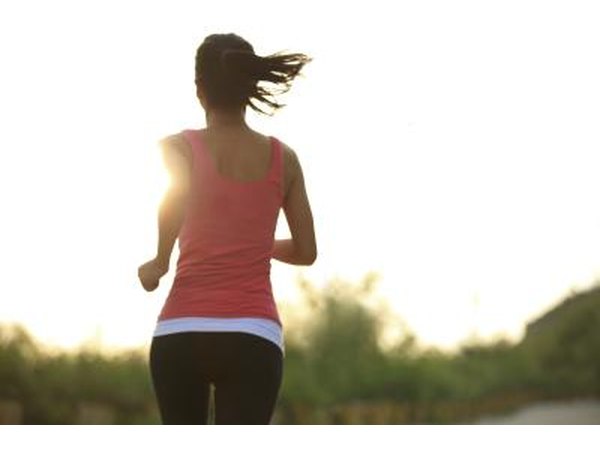 fatchoi/iStock/Getty Images
Promoted By Zergnet