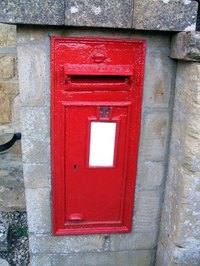 Sending mail helps you keep in touch with friends as well as send important documents, birthday gifts or items that you may have sold online. For the holidays, you can send gifts to people all over the world. It's a fun way to stay in touch with family and friends.
Things You'll Need
Box
Pen
Tissue paper or bubble wrap
Place your letter in an envelope. If you're sending an item bigger than a letter, enclose it in a box. Wrap the item with tissue paper or bubble wrap to keep it from moving around too much. This also makes it more likely that the package will arrive at its destination without damage.
Label your envelope or package with the mailing address of the receiver; this goes in the middle of the envelope or package. Add your return address in the top left-hand corner in case the mailing needs to be returned to you.
Place a postage stamp in the top right corner of your envelope. Sending a box, a package or a large envelope costs more than a regular business envelope. Hand the item to the postal clerk, who will weigh it and provide the correct postage. Signs at the post office specify the fees for mailings of different weights. The post office also sells boxes, tape and bubble wrap.
Purchase insurance on the package if you wish. This is especially important if the item is worth over $50. Give the package or other mail to the postal clerk or drop it in a mail slot at the post office.