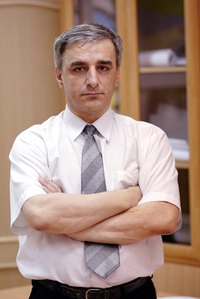 Managing excessive tardiness presents an ethical challenge for any manager. Invariably, at least one person pushes the envelope to see how much the supervisor will tolerate. According to Jean Mercer, director of employee relations at LSG Sky Chefs, the inconsistent application of workplace rules is one of the most common reasons employees quit. Turnover is one of the largest controllable expenses for a company.
Things You'll Need
Paper and tools necessary to develop and distribute a policy
Copy of existing company attendance policy
Employee attendance records
Review the existing company policy regarding tardiness. Examine the employee records and list those people not in compliance with the policy. If no policy exists, discuss the issue with senior management and consider developing and disseminating a policy. If inadequate records exist, resolve to properly document the problem.
Schedule a private meeting with each person on the noncompliance list. Explain the company's attendance policy and tell them why they are out of compliance with it. Explain the consequences of continued violation of company policy and make a written record of the discussion. Everyone at the meeting should sign the record as acknowledgment that he was present, not that he necessarily agrees with the discussion.
Call a meeting of all staff and reiterate the company's attendance policy and the consequences for violations. Explain that when an employee is consistently tardy, she places an additional burden on her co-workers and negatively affects customers because she can't provide proper service. Emphasize that tardiness amounts to disrespect of the team.