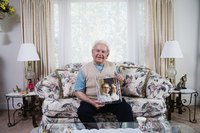 A digitization company provides electronic digitization and archival services to individuals and businesses by converting paper records to digital records. Such services done well provide an economical resource for companies wasting valuable space resources storing tons of personal, business or tax data. Done poorly, however, and you risk that information by exposing it via substandard security protocols or losing it with poor-quality archival processes.
Infrastructure
Purchase high-speed scanner-copiers capable of scanning in black-and-white or color, looking for document handling capabilities that include handling mismatched, odd-sized or papers of varying thicknesses. Companies that need paper archives converted for digital use will have many types of documents ranging from standard 20-pound paper to thin, carbonless receipts, so you must have the capacity to handle them all.
Establish an archival network of at least two computers on which to store the information, making sure the network consists of computers equipped with hard-drives with at least one terabyte (tb) worth of storage capacity. Creating a network requires that you connect the computers with an ethernet cable and turn on "File Sharing" in the operating-system control panel. One terabyte equals 1,000 gigabytes, which can adequately store up to 2,000 full-feature movies worth of information, so if the average scanned document contains five megabytes of information, you could store 200,000 pages.
Establish at least one redundant backup system consisting of high-volume CD or DVDs. In addition to your harddrive-storage system, you need to provide your clients backup data to prevent loss of data from fires or technological disasters such as a harddrive crash.
Sign up for at least one 12-month dedicated webhosting account at webhosts such as Inmotion or iPage. Most dedicated webhosting comes with a free secured-socket-layer (SSL) encryption, so you can offer secure online storage capabilities and access to clients needing to access digitized documents online.
Set up a File-Transfer-Protocol (FTP) username and password for your clients via your server's control panel. Every hosting account comes with a control panel that you can access to setup such things as e-mail addresses or reviewing data logs. An FTP username and password allows your clients to use an FTP program such as Filezilla or WFTP to access their account and upload or access files.
Offer your clients the ability to access their data online by and providing them FTP access to your dedicated servers using their new username and password. Dedicated webhosting comes with a free, shared secured-socket-layer (SSL) encryption, so you can offer secure online storage capabilities and access to clients needing to access digitized documents online.
Establish a client-managed digitization option by leasing scanner-copiers to your clients combined with online storage capabilities. Digitization projects consist of digitizing file-cabinets or rooms full of paper archives, and once the clients convert these documents to digital format, they won't need your services. For one-time projects like these, clients might not want to invest in expensive scanners, so they will want to pay for access to the machines for a set period of time.